How Do I Use Lube On A Pocket Pussy?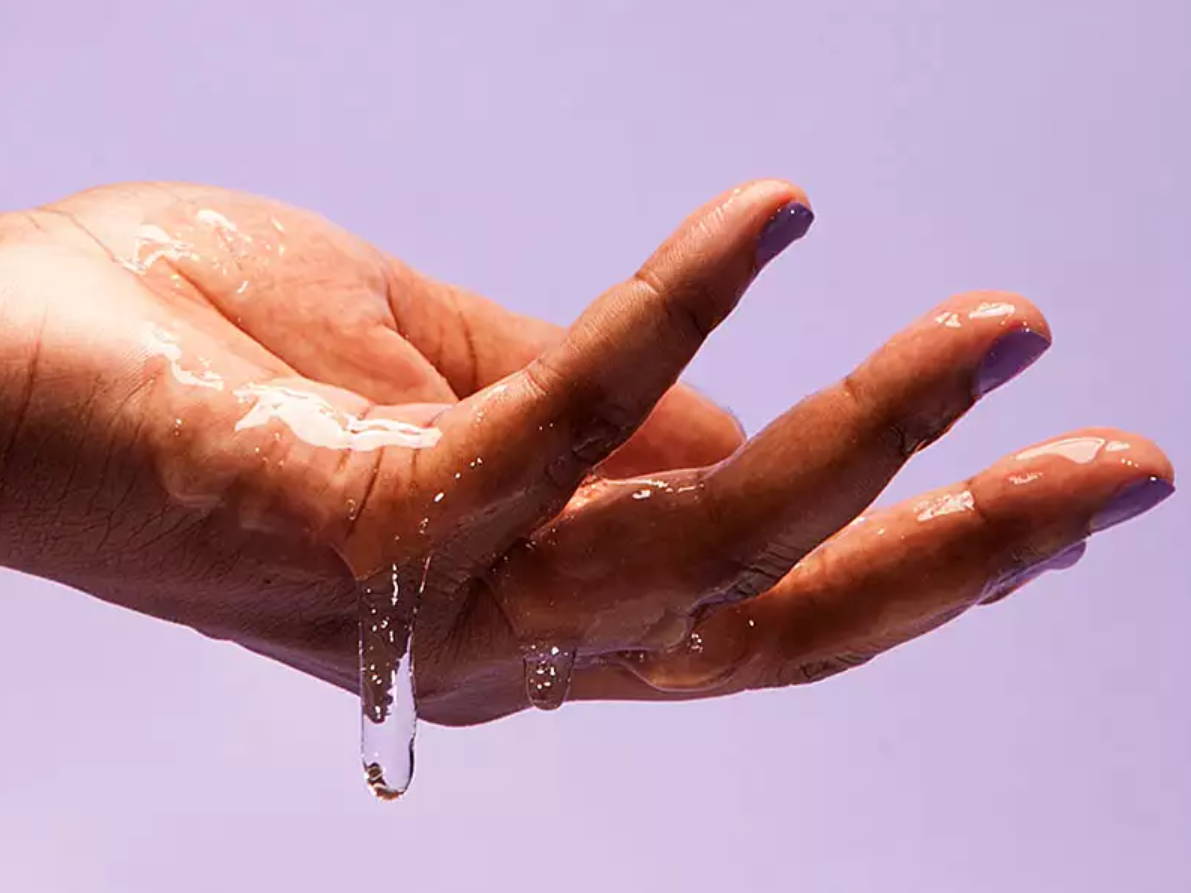 How Do I Use Lube On A Pocket Pussy?
Do You Need To Use Lubricant With Your Pocket Pussy?
Can You Use Water As Lube For A Pocket Pussy?
Warming Up Your Lubricant
How To Apply Lubricant To Your Pocket Pussy
Wouldn't Using Lubricant On My Pocket Pussy Make It Harder To Clean?
What Are The Different Types Of Sexual Lubricants?


-

Water Based Lubricants
- Silicone Based Lubricants


-

Oil Based Lubricants


-

Hybrid Based Lubricants


-

Novelty Lubricants
Final Thoughts
Subscribe To The SxDolled Blog
Join our mailing list and never miss an article or deal!
Using a pocket pussy seems self-explanatory. Insert your penis, thrust, ejaculate, clean, done. In reality, there are quite a few tips and techniques to using a pocket pussy to make your experience that much more enjoyable and realistic.
Firstly, what is a pocket pussy?
When most people look at a pocket pussy, they naturally think masturbation toy. But there are plenty of other ways you can use it. First, pocket pussies make a great foreplay tool. They're a great way to get your shaft rock hard and fully erect. The additional stimulation options provided by a pocket pussy make them a lot more stimulating and satisfying than just a simple handy.
To sum up, a pocket pussy is a male handheld pleasure device with either a smooth or textured internal chamber and is used to simulate the feel and pleasure of real sexual intercourse with a woman. For the complete explanation head on over to our other article linked above.
Pocket pussies are easily the most popular male sex toy in Australia if not the world. Men using a pocket pussy often enjoy increased satisfaction and orgasms due to the realistic look and feel of such toys (some pocket pussies even feature an anal hole for tighter anal play).
Do You Need To Use Lubricant With Your Pocket Pussy?
Short answer, YES!
We're serious. A few drops of lube makes all the difference here.
Without lubrication, you could potentially stretch and rip your toy, also, there would be so much friction between your penis and the pocket pussy as you thrust that it may cause chafing or irritation on your penis (you might even like the tighter more direct feeling, but we don't recommend using a pocket pussy this way).
Always use a water based lubricant, yes ONLY water based lubricants. There's no general rule entailing how much lube you should use. Though, you don't need much, a few drops is enough to do the trick. However, if you prefer your sex sloppy and wet then by all means lather on the lube! It's up to you how much you want to use.
Start with a few drops (two to three) and see what happens: if you're satisfied, stop there, if not, add more. Do what gives you the most pleasure.
Using lube doesn't mean you're trying to fix anything in your sex life. Rather, its purpose is to intensify the experience. Lube provides a slicker encounter by reducing friction, which increases sexual pleasure.
Lube can intensify solo play, use of sex toys, anal sex, intercourse, or even dry humping.
TLDR: Always used lube with your sex toys, it protects both you and your sex toys from harm.
Can You Use Water As Lube For A Pocket Pussy?
Yes but no.
Technically you could use water as a lubricant but in doing so there would be so much friction that you could chafe your penis and/or damage your pocket pussy.
Using water as lube very temporarily reduces friction by a very little amount, and such will be unpleasurable.
Using lube with your adult toys is undoubtedly the most important addition to your play and with pocket pussies it's no different.
The good thing about water based lubricants is that they can be warmed up if you choose to do so, we strongly recommend doing so. Warming up your lube can be very close to natural lube from a real vagina. When paired with a warmed up pocket pussy, which you can find out how to do correctly from our other article, it can really boost realism and stimulation.
Warming up your lubricant is very similar to warming up your pocket pussy, except that with your lubricant it is safe to microwave it (make sure to test different heating times to make sure you don't heat your lube up too much because the last thing you want is a burnt penis).
The easiest ways to heat up your water based lube is, but are not limited to:
Using a microwave as previously mentioned
Submerging your lube bottle in warm water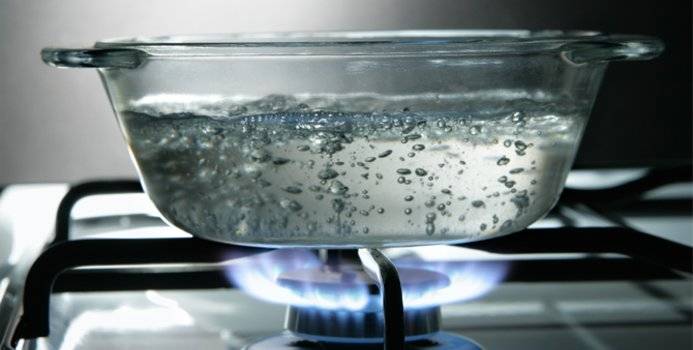 How To Apply Lubricant To Your Pocket Pussy
It's extremely simple.
The process is:
Pour some lube into your fingertips then rub your fingertips together to warm up the lube (cold lube isn't fun, or enjoyable).
Apply a healthy amount of lubricant to your penis, especially on your penis head.
Apply lube inside and the vagina and on the vagina flaps of your pocket pussy or designated sex toy.
That's it. It's amazing how most forget to do steps 1 & 2 and skip straight to step 3, but not you because we've got you covered.
Yes I hear you, there is no wrong way to use lube, correct, but there certainly is a best way.
Afterwards, of course, you can proceed to use your pocket pussy by inserting your penis into the pocket pussy. If you want a more detailed guide to using your pocket pussy, feel free to check out our article on exactly that.
Wouldn't Using Lubricant On My Pocket Pussy Make It Harder To Clean?
Yes, if you use highly unrecommended silicone, oil or hybrid based lubricants that aren't designed to be used with sex toys.
No, if you use a water based lube. Water based lubes are water soluble and so is very easy to clean with just tap water. Besides, using lube reduces the risk of tearing and injury - especially if you're having anal or rough penetrative sex.
What Are The Different Types Of Sexual Lubricants?
Not all lubes are created equal, and the right one for you depends a lot on your personal preferences and needs.
Here are your options:
oil based lubes
silicone based lubes
water based lubes
hybrid based lubes
novelty lubes
Here's a quick run-through of each of these types of lubes.
Water based lube gets the job done no matter what sexual activity you choose to partake in.
In terms of most pocket pussies, water based lubes are the most compatible type of lube to use, this even applies with most other sex toys.
Water based lubes are even safe to apply and be used with all types of condoms.
They typically leave minimal residue and staining (if any), wash out and clean very easily, taking the hassle out of cleaning after you've finished your business.
After that, you can finish by spraying your pocket pussy with a sex toy cleaner (optional step).
Water based lubes are the most versatile sexual lube on the market and should be, in most cases, your go to lubricant for any and all sexual activity.
Silicone Based Lubricants
Silicone based lubes are ideal if you have highly sensitive skin, this is because silicone is hypoallergenic. This means silicone based lubes won't cause any sort of reaction with your skin.
Silicone based lubes generally last longer than water based lubricants (you won't have to reapply as often).
Furthermore, silicone based lube is ideal for anal penetration if you're into entering through the back door!
In terms of use with pocket pussies… absolutely not.
The major downside of using a silicone based lube is that they are incompatible with most sex toys. Using this type of lube on your adult toys can lead to it deteriorating over time, this means the toy becomes less sanitary and less aesthetically pleasing.
They're especially not compatible with silicone sex toys, as it can break down silicone very quickly.
Any irregularities or damages on the surface of your sex toys allows bacteria to more easily enter and accumulate within the toy.
Oil based lubes need even less reapplication than silicone based and water based lubes.
They last much longer than any other lubes available out there.
In most cases, a single application of an oil based lube will be sufficient enough to last through your entire session.
In terms of use with pocket pussies… yes they are safe to use BUT, and it's a BIG BUT, oil based lubes are extremely difficult to clean off of sex toys, especially out of pocket pussies. Because of this reason, oil based lube when paired with adult toys can often cause higher rates of infections.
Furthermore, oil based lubes are notorious for staining of bedsheets and clothing, only making post-clean up even more of a nightmare.
Oil-based lubes (and yes, this includes the pantry-favorite coconut oil) degrades latex, so using them together should be avoided at all cost.
Hybrid based lubes are exactly how they sound, they are a combination of elements from multiple lube types.
So, for example, if a water based lube and a silicone based lube are mixed together to combine qualities from both lube types into one lubricant.
We suggest avoiding novelty lubes, such as "warming", "cooling" or "tingling" lubes, completely. Not only are they potentially harmful to your pocket pussy but they can be harmful to you too.
Don't get us wrong, they can be used for a good time with a partner, but just be ready to immediately stop using these types of lubes when you or your partner reacts negatively towards them. This could be in the form of irritation or inflammation.
Some lubes are even flavored, making them a more appealing option for oral sex. Firstly, ensure that the flavored lube you choose is also edible and doesn't contain harmful ingredients to ingest. So, after doing a bit of research on which kind of lube is right for you, you may be ready to experiment, but not with your sex toys!
DIY lubes, such as skin moisturizers, vaseline, vegetable oil, butter...basically any slippery household product are not recommended as they could cause bacterial vaginosis, yeast infections, urinary tract infections or just plain break your condom.
Whichever type of lube you decide to use, bear in mind that it's best to apply lube with your fingers to your desired areas whether that's a vulva, woman's vagina, nipples, anal opening, your penis, sex toy, condom or any other part of the body.
A little lube can go a long way in improving sexual stimulation whilst using any sex toy (not just pocket pussies) as they don't naturally lubricate.
Regardless of which lube you decide to end up using, always be observant of how your body, partner and pocket pussy reacts to it and actively choose to use a different lube if the one you're currently using isn't the right fit for you.
Then when you find a lubricant that works for you, stick with it!
Any more questions or concerns? Please don't hesitate to leave them in the comments below and share this article on your socials.
Want to see us stock a specific type of pocket pussy? Contact us and let us know!