How To Care for Your Sex Dolls Wig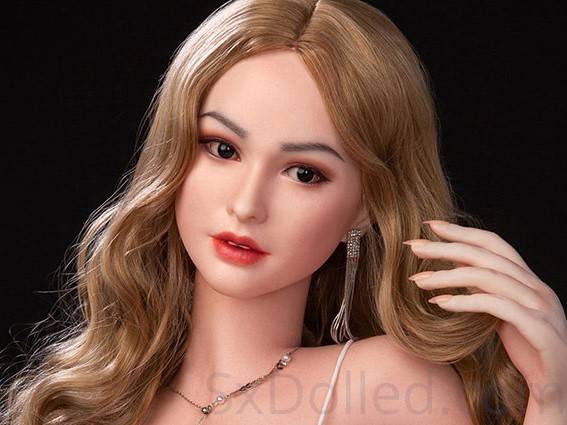 Subscribe To The SxDolled Blog
Join our mailing list and never miss an article or deal!
It is impressive the lengths men and women will strive to maintain their sex dolls. If you haven't heard already, many men and women all over the world will go out of their way to dress up their sex dolls with expensive clothes and superior hair wigs.
Wigs are as important in the world of sex dolls as makeup is to women; hair can make all the difference; I might even say that hair is the gateway to the perfect look. While most people settle for a singular wig for their love dolls (often the default wig that comes with their sex doll), others prefer to have a variety of differing sex doll wigs for variety and changeability depending on their mood and current needs. Give your sex doll a new look with a new wig. Whether that be an alter-ego or you simply want to mix it up a bit to get the most out of your sex doll a new wig can do wonders.
If you want to switch it up with your sex doll now and then, wigs are extremely diverse investments as there are near endless varieties and choices for you to pick from, variables include, but are not limited to:
Consider investing in new quality sex doll wigs to pursue your favourite sexual fantasies.
Now that you have picked out the perfect wigs for your sex doll you will have to (with anything) maintain and keep them clean, this involves maintaining their style, shine, and keeping them all looking fresh and in perfect condition. After all, who doesn't love clean, perfect and freshly scented hair?
Here's how to best care for your sex doll's wig:
1) Sex doll wigs are important for achieving different looks and fantasies with your sex doll.
2) Synthetic wigs are low maintenance, while human hair wigs require more care and styling.
3) Cleaning sex doll wigs involves washing and brushing them carefully.
4) Use lukewarm water and synthetic wig shampoo to wash your sex doll's wigs.
5) Brush the wigs gently from tips to roots to avoid breakages and tangling.
6) Store the wigs in a container or on your sex doll using wig caps and bobby pins for added security.
7) Avoid using wig glue or adhesives on the sex doll wigs as they can damage the doll's skin.
8) Use a wig cap to prevent TPE staining and protect the doll's skin, especially with dark-colored wigs.
Synthetic Vs Human Hair Wigs
Let's take a quick look at the pros and cons of synthetic and human hair wigs:
Longevity:

With proper care, human hair wigs can last over a year or more if worn daily.

Natural Look:

Human hair wigs feel and look incredibly natural.

Texture:

Human hair wigs come in a variety of textures.

Versatility: Human hair wigs can be coloured, permed and styled just like your own hair. It is important to take your wig to an experience stylist when you wish to alter your wigs.
Cost:

Because they are harvested and made from real human hair, they are typically more expensive.
Colour Fading:

The colour of a human hair wigs oxidize (fade) with extended exposure to light.
Colour Variation:

Human hair wigs vary slightly from wig to wig because each wig contains hair harvested from multiple people.

Fragile:

Damage may occur if the wig is subject to harsh brushing, back-combing or overuse of heated styling tools.
High Maintenance:

Just like real hair, human hair wigs need to be washed, deep-conditioned and re-styled frequently.
Reacts to Weather:

Like your hair, human hair wigs react to the weather and may become frizzy, limp or dry depending on the weather.

Styling: Human hair wigs are more labor intensive and require more effort and skill to style.

Weight:

Human hair wigs can feel heavier than synthetic wigs of a similar length and style.
Cost: Synthetic wigs are relatively inexpensive.
Low Maintenance: Synthetic wigs have something called "style retention," this essentially means, they never have to be styled. You simply wash, dry and then shake them out, and the wig will return to its intended style.
Large Colour Selection: You can choose anything from an array of natural colours, to several fantasy colors.
Style Memory:

Synthetic wigs hold their style regardless of the weather conditions or washing.

Versatile:

You can try out various colours and styles without the need of a hair stylist by simply purchasing multiple synthetic wigs.

Natural Looking:

If your purchase a high quality synthetic wig, it is very difficult to tell the difference between a synthetic wig and a real human hair wig.

Ready to Wear:

Synthetic wigs are pre-styled and "ready to wear" straight away.
Cannot Change Colour: Recolouring is not recommended for synthetic wigs and traditional hair dye will not adhere to the synthetic fibers.
Less Versatility: Synthetic wigs cannot be styled (straightened or curled) with heated styling tools unless it is a specifically designed "heat friendly" synthetic wig.
Longevity: Synthetic wigs and toppers do not last as long as human hair wigs. They typically last around 4-6 months with daily wear.
Shine: Some budget synthetic wigs (typically those under $100) may have an unnatural shine.


Tips For Taking Care Of Your Sex Doll's Wigs
Depending on your hair tastes, different sex doll wigs demand differing maintenance and care tips and procedures.
It's important to keep in mind that caring for your sex doll's wigs is not the same as looking after human hair, I repeat, you cannot care for human hair wigs the same way you would care for synthetic wigs. Synthetic wigs are often much more delicate and made of completely different compounds to natural hair, thus, requiring completely different care processes and procedures. While most synthetic wigs come with their manual guide, here is some general advice for caring for your sex doll's wigs.
1) Cleaning Your Sex Doll's Wigs
No matter your method, it's important to have your
sex doll's
wigs cleaned often. When it comes to cleaning your sex doll's wigs, you can either wash the wig entirely or dry clean it lightly if it isn't too dirty. After you have cleaned your sex doll's wigs you should immediately follow this by brushing your wigs before oiling (with hair oils) and finally smoothing them out. Again, this process entirely depends on your chosen style of sex doll wigs.
2) Washing Your Sex Doll's Wigs
To wash your sex doll's wigs, you will need an ample amount of water so that you may thoroughly clean your sex doll wigs. You will also require some synthetic wig shampoo and a soft dry towel.
The first step is to fill up your basin or your container of choice with lukewarm water to a level you can, at least, have your wig fully submerged.
Step two, add a dash of sex doll friendly shampoo or synthetic wig shampoo, and swoosh it up so that it lightly lathers up.
Step three, gently submerge your wig (one at a time) into the basin of water, then gently rub the shampoo solution into your wig, being mindful not to be too rough when washing your wig.
Step four, let your wig soak for a few minutes before proceeding.
Step five, remove your wig from the lathered water and lightly rinse it in some clean water. Whilst rinsing, it is best to do so under lukewarm running water, holding the wig out to rinse without squeezing or pressing as this will only lead to tangling and potentially ruining your wig. After all the shampoo has been completely washed out, gently pat dry your wig with a soft dry towel to remove all excess water.
Once your wig have completely dried, you will want to proceed to gently comb your wig.
3) Brushing Your Sex Doll's Wigs
When brushing your
sex dol
l
's
wigs you will want to be gentle. Start brushing from the tips of the hair and slowly work your way up to the roots, being extremely careful not to pull too hard causing breakages.
If you find that any hair has knotted and tangled, detangle gently with your fingers and ensure your brushing runs as smoothly as possible without any tangles. Using a spritz bottle of warm water, lightly spray some water onto your sex doll's wig, being careful not to over wet it. Next, you will want to gently detangle the hair with your fingers and then proceed to immediately brush it off, working from the tips to the roots as aforementioned. Avoid excess pulling and tugging as this will lead to hair shedding off the wig (though do not be alarmed if you lose some hair as this is inevitable).
Finally, if your wig is still damp, hang it out to dry in a cool, shady, and dry place away from direct sunlight.
You may find that your wig is perfectly clean but needs a little touch of freshness. In this case, brushing your wig helps tremendously if executed correctly.
You will always want to avoid brushing your sex doll's wig while they are still on your sex doll's head as this could lead to you damaging your sex doll's skin.
Hang it out to dry under a shade, away from direct sunlight. After a few minutes, unhang it and proceed to oil it as preferred, of course, with the appropriate oil for a sex doll.
Once you're sure your sex doll's wig is completely dry. Proceed to apply wig oils through them to ensure their longevity.
4) Storing Your Sex Doll's Wigs
When storing your sex doll's wigs proceed to either store it away in a container or simply place it back onto your love doll. This is a suitable method if you are certain your sex doll's wig has been deeply cleaned (all germs, dirt, or grease has been removed) and the wig has completely dried.
Placing your wig onto your sex doll is a delicate process. Do not overlook this, thinking it is as easy as placing a wig onto a real woman. Let's walk through these methods as if you've just purchased a new wig.
The first method is to slip on the new wig as if you were slipping on a cap. This is the most common way to put on a wig but is not secure depending on the varying sizes of wigs; it might fall off.
The second method is a little more complicated. First, you will want to slip the wig cap on like a cap (like in method one), and then you will want to have some bobby pins ready. You will want to use the bobby pins to secure the new wig around the edges of your sex doll's head.
The third method involves a wig cap and Velcro. This method involves you first placing the new wig onto your sex doll using the cap method. Then, using Velcro straps that have adhesive on both sides, you will want to attach one side of the Velcro to the wig and the other to the wig cap. This is a great method that is secure but also easy to remove when need be.
Experienced sex doll owners love multiple wig caps of different sizes and bobby pins. This is because you only need a wig cap and 4 booby pins at the front, back, and sides of the cap to easily attach your wig of choice to the wig cap. This method is relatively inexpensive and doll owners can easily remove and replace the wig as many times as they want.
For extra security to prevent TPE staining, I strongly recommend using a wig cap as an added protective layer on top of your sex doll's head to prevent physical contact between the mesh and your doll's skin. Especially if you have a black/dark coloured wig I strongly advise a wig cap. Dark hair wigs in general are not recommended as they could discolour your TPE sex doll.
Do not use wig glue or adhesives on the sex doll wigs as they will damage the skin of your sex doll.
Also, avoid using sex doll wigs that are too tight, or those that utilise elastic bands or straps as they may leave permanent marks and indentations on your sex doll's gentle skin.
To conclude, it is vital that you design and dress up your sex doll up to be most appealing to you, as this will be key to your joy and visual stimulation. Have fun with her, and don't be afraid to spend a little, especially on a new wig, or maybe a few. Finally, experiment with a new look, dress up your sex doll with new clothes and wigs and bask in your transformed doll and her mesmerizing new look.
A sex doll is a simple solution to meet your needs physically and emotionally. Whether you require a curvy or slim sex doll or a busty or flat sex doll, there is a sex doll out there for you and if there isn't we'll simply customise one for you! Buy your a sex doll with us today!
We offer free shipping and delivery with all sex doll orders.
We only collaborate with certified sex doll manufacturers, who produce the best sex dolls in the world. We only supply the most realistic and high end silicone dolls and TPE sex dolls made on the market.
What are you waiting for? If you need help customising your sex doll, please contact us via email.
Want to see us stock a specific type of sex doll or other sex toys? Contact us and let us know!