Which Lube To Use With Your Sex Doll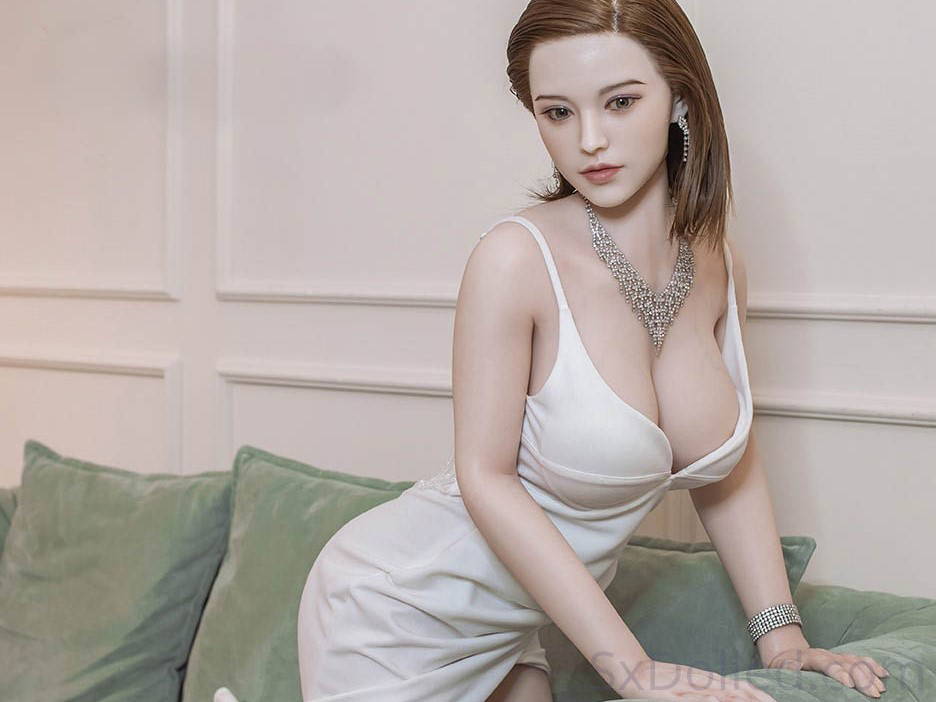 Subscribe To The SxDolled Blog
Join our mailing list and never miss an article or deal!
Natural physiological lubrication from a woman (e.g. human vaginal secretions as a woman gets sexually stimulated) is perfect for vaginal penetration.
This is where sex toys can help in the absence of a woman. Sex toy use is associated with a range of benefits including increased sexual functioning, sexual pleasure and your overall sex life.
Sometimes, we need to get things going ourselves because your pocket pussy and sex doll can't naturally lubricate themselves.
It is because of this reason that there are several man-made lubricants available on the market.
Among these artificial lubricants, there are several different types of lubricants each with its pros and cons and situational uses.
There are silicone based lubricants, water based lubricants, oil based lubricants, hybrid lubricants, and novelty lubricants (warming, cooling, tingling, etc). Some of these lubricants are designed exclusively for use on human skin and can NOT be used on your sexy sex doll, pocket pussy or any male masturbator for that matter.
If your toy is made from a hard material, like natural stone, ABS plastic, glass, or stainless steel, then the world of personal lubricants is your oyster.
Though I'm not sure about you but I wouldn't want a sex doll made of natural stone, ABS plastic, glass or stainless steel...
Many people like to use their best lubes with their favorite sex toys but not all lubes are suitable for sex toy use, and some of them definitely work better than others.
So, which type of lubricant should you choose for your love doll?
Is there a risk of damaging your realistic love doll's skin?
Let's find out!
Which lubes you should and shouldn't use with your sex doll:

1) Natural physiological lubrication from a woman is suitable for vaginal penetration, but using your own secretions on a sex doll is not recommended due to potential hygiene and durability issues.
2) Water-based lubricants are the best option for sex dolls made of silicone and TPE, offering high efficiency, ease of cleaning, and environmental friendliness.
3) Silicone-based lubricants should never be used with silicone or TPE sex dolls, as they can cause irreversible damage to the doll's skin or material.
4) Oil-based lubricants are not suitable for sex dolls, as they can make the doll slippery, stain the surface, and be extremely difficult to clean. They should also not be used with any sex toys.
5) Hybrid lubricants can offer the benefits of both water-based and silicone-based lubes, but silicone-containing hybrids should be avoided with silicone and TPE sex toys.
Can I Use Natural Lubricants?
Of course, you can use the secretions from your own body (for example, saliva) to lubricate your silicone & TPE sex doll.
However, I do not suggest using your own secretions as your natural secretions do not last very long and could lead to increased bacteria and mold growth, depending on the cleanliness of your secretions and how well you clean your sex doll after use.
Other possible drawbacks include limited quantity and emits an unpleasant odour.
What About Water-Based Lubricants?
Yes!
Water-based lubes are compatible with the largest variety of sex toy materials making water-based lubricants your best option by a long margin.
Water base formulas are usually the least irritating as they are often made from naturally moisturizing ingredients like Aloe Vera or Carrageenan.
Water based lubricants boast many benefits that are, but are not limited to, high efficiency and ease of cleaning.
Water based lubricants are environmentally friendly, anti-allergenic, non-sticky and non-greasy making them ideal for use on adult sex dolls made of silicone and TPE.
Water-based lubricants will also protect you and your sex doll from stains.
The downside of water based lubricants is that they are not suitable for use in combination with water, such as in the shower or bathtub.
Can Silicone Based Lubricants Be Used With My Sex Doll?
NO!
Silicone is a hypoallergenic material, so as long as it isn't combined with any irritating ingredients, it's safe and recommended for sensitive skin.
Silicone based lube is the silk sheets of sexual lubricant.
Silicone based lubes are extra smooth and not absorbed into the skin, so it lasts longer during play. Silicone lube also doesn't wash away with water alone, making it ideal for shower and bath sex.
Silicone lubes are also compatible and ideally used with natural rubber latex, polyurethane, and polyisoprene condoms.
However, silicone lubes do have their limitations. TPE and Silicone toys can be ruined just through the use of silicone based lube (though condoms are fine), and silicone lube can create unsightly stains on your bedsheets and clothing.
It is important to emphasize that it is absolutely forbidden to use silicone lubricant on silicone and TPE sex dolls.
Silicone lubricants are excellent for lubrication and are easy to clean, but can not be used in conjunction with TPE or silicone sex toys ever, as this will cause irreversible damage to your sex doll.
Silicone lubricant will react with any silicone or TPE material to produce a gloopy mixture that will cause irreversible and long term damage to the skin or holes of your love doll and may even make use of your sex doll impossible.
While it's great for anal play and vaginal sex because of the cellulose thickening agent (meaning that yeast infections are much less likely), the thicker texture does taste and feel strange orally, so it's advised to avoid this type of lube if you're looking for a lube to use during oral sex.
Are Oil Based Lubricants Suitable?
Oil based lubricants are the lubes that just keeps on going.
Loved for their longevity, oil based lubes can also double as a sensual massage oil.
Oil-based lubes are great for anal sex since you need a lot of lube for backdoor play. In fact, using any personal lubricant makes anal sex much safer.
However, oil based lube can impact the use of latex condoms, a common tool used to prevent the transmission of STIs and unwanted pregnancies. The oil breaks down and creates weak spots in latex condoms making them more prone to breakages. Oil based lubes are also associated with higher rates of infections as they can quickly go rancid.
Furthermore, you will want to keep your sex toys far away from oil based lubricants.
Oil based lubricants are never recommended to be used with your sex doll.
Not only will using an oil based lube makes the surface of your life size sex doll's skin overly slippery, but oil based lubes are also extremely difficult to clean.
Please, do not use an oil based lubricant with your sex doll. Believe me, your doll will get stained and you'll never be able to fully clean all of the lube up!
It's important to note, I do not recommend oil based lubricants at all.
Don't even try them.
Not only should oil-based lubes not be used internally, as they can coat the anus or vagina preventing the body from adequately cleaning itself but they also shouldn't be used on your sex toys.
Regardless of the sex toy material, oil-based products (including lubes, creams, and massage oils) will coat your toy in a film of oil, where the only way to remove the oil off of your toys is by using chemicals that aren't going to be very friendly to your toy or your body.
Basically, stay away from oil, period.
Can I Use A Hybrid Based Lubricant?
The idea behind hybrid lubes is that you get the best of all worlds.
Hybrid lubes contain combinations of mainly water and silicone lubes that create unique formulas that have the properties of silicone based lubes and water based lubes combined!
Some of these properties often include, but are not limited to:
longer lasting
silky feeling often associated with silicone lubes,
the versatility of a water based lube with sex toys
This being said, I recommend keeping hybrid lubes containing silicone away from your silicone toys.
Lube will make your sex toy experience safer and much more pleasurable.
To sum up and put it simply, non-porous, hard material toys can be used with any lube without ruining or compromising your silicone toy. However, with your sex doll, your best and most reliable choice is and will always be a quality water based lube! They're lightweight, easy to clean up, great for those with sensitive skin and can be used with most sex toys.
If you planning on using sex toys, you're going to want a water based lubricant for most situations. As most high-quality sex toys are made of silicone and TPE, you do NOT want to use silicone lube with your sex toys as silicone lubes will damage your toys.
Sex dolls are a simple solution to meet your needs physically and emotionally. Whether you require a curvy or slim doll or a busty or flat doll, there is a sex doll out there for you and if there isn't we'll simply customise one for you! Buy your adult toys or your sex doll online with us today!
We offer free shipping and delivery with all sex doll orders.
We only collaborate with certified sex doll manufacturers, who produce the best sex dolls in the world. We only supply the most realistic and high end silicone dolls and TPE sex dolls made on the market.
What are you waiting for? If you need help customising your sex doll, please contact us via email.
Want to see us stock a specific type of sex doll or other sex toys? Contact us and let us know!