How To Use A Pocket Pussy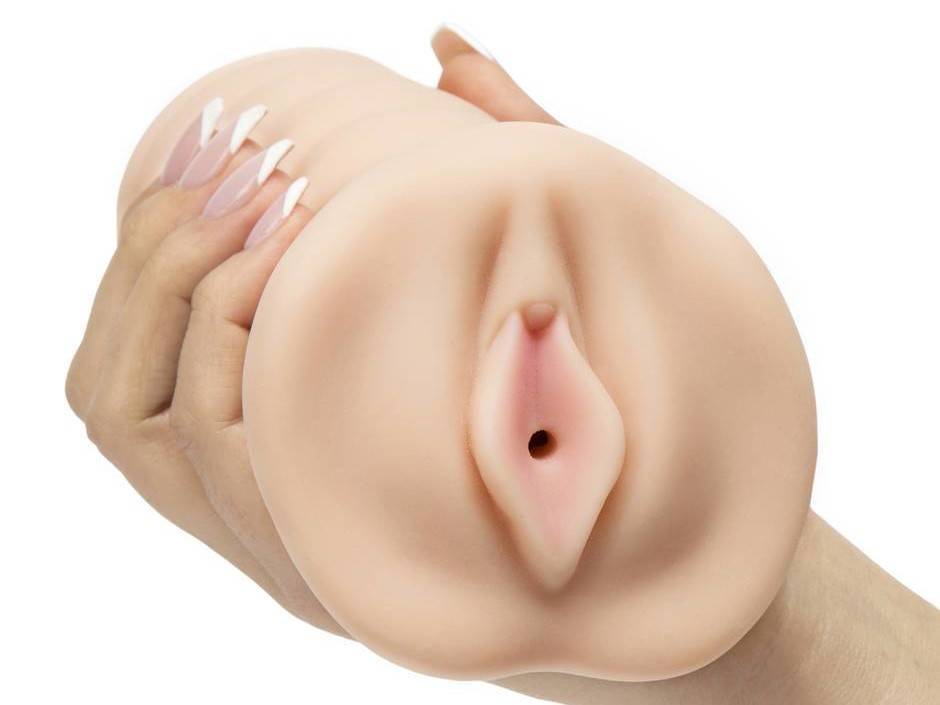 How To Use A Pocket Pussy
How to Use a Pocket Pussy
Tips and Tricks
Try Edging With A Pocket Pussy
Which Pocket Pussy is for You?
- Sizing
- Material
- Additional Features
Purchasing a Pocket Pussy
Cleaning and Maintenance of Your Pocket Pussy
Storage of your pocket pussy
Final Thoughts
Subscribe To The SxDolled Blog
Join our mailing list and never miss an article or deal!
So, how do you use a pocket pussy? Seems pretty self-explanatory. Insert your penis inside, thrust, ejaculate, clean, finish. Technically yes, that's pretty much it. But here are some tips and tricks from us on how to use your pocket pussy to make your sexual experience that much better.
Firstly, what is a pocket pussy?
To say it simply, it's a unique and specially designed adult product that helps you enjoy those late-night solo sessions that much more.
When it comes to enhancing self-pleasure, there seems to be a lot of focus on products for women. That's a shame because there should be amazing masturbation aids for you, you shouldn't have to be restricted to your boring hands and some moisturizer for the 239th time.
This is where a pocket pussy comes in. Pocket pussies are easily and without a doubt the most popular men's sex toy across the world. Whys that? Simply put, men are having better and more enjoyable orgasms with pocket pussies as they're ultra-realistic in terms of look and feel.
A Pocket pussy will spice up your solo sessions, or even mutual masturbation sessions. But of course, with everything, what you get out of your pocket pussy largely depends on how you use it and the aftercare and maintenance you put into it after you've done your business (don't worry you don't have to take it out to lunch).
Here's our guide on how to use pocket pussies, tips and tricks on how to use your pocket pussy in the most pleasurable way, which pocket pussy is for you, purchasing a pocket pussy and how to take care of your pocket pussy.
How to Use a Pocket Pussy
First things first, what is the most optimum way to use a pocket pussy? Here we go:
1) Fill up a container (large enough to fit your pocket pussy in) with warm water and submerge your sex toy for 3 minutes.
2) Take your pocket pussy out and dry it with a dry and clean towel.
3) Lubricate your penis with a water based lubricant.
4) Lubricate the lips and the first few inches inside your pocket pussy with your fingers.
5) Twist the opening of your pocket pussy around the head of your penis until it inserts inside (caution: opening the hole too wide with your fingers can cause tearing).
6) Stroke or thrust in and out slowly. Make sure not to pull too far causing your penis to pop out.
7) Once the sleeve inside your pocket pussy has been completely lubricated you can now thrust harder and faster for more stimulation than ever before.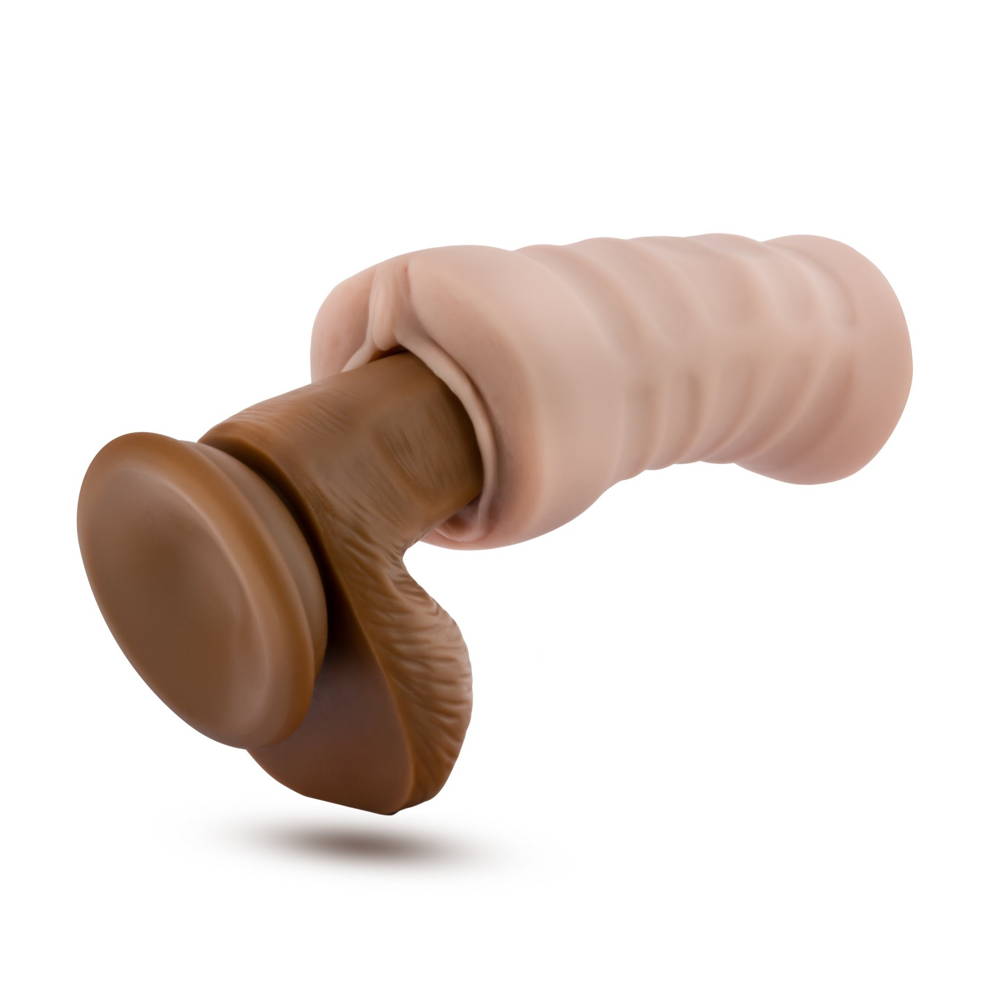 After you've ejaculated:
8) Squeeze the head of the pocket pussy opening closed to prevent any spillage of contents.
9) Rinse and clean with warm water, making sure you don't forget to clean inside your pocket pussy as well.
That's it! That's the general way to use and maintain your pocket pussy.
How do you use a pocket pussy for the best possible sensual experience?
First, find a great lubricant (we're serious, lube is going to make all the difference here), you'll want a water based lubricant. Try our specially formulated lubricant to take the hassle out of trying the 100s of others out there.
Now lubricate and enter as mentioned above. Your pocket pussy will feel tight at first but that's perfectly normal as it's designed to expand and fit your penis size.
Note: We don't recommend using a warming lube or cooling lube for temperature play as they may damage your male masturbators.
Once you're inside and the sleeve is full lubricated, try experimenting and have some fun! Alternate between slow and fast strokes. Try adding circular rotations to your strokes. Try a harder or weaker grip strength (you will want to try different types of grip strengths until you find the perfect level of grip for you). Try using your male masturbators in different orientations (try it sideways or upside down). Go hard and fast if that's your preference.
You can even try holding your hands steady and still, and instead of stroking with your hands, you could try thrusting your hip into the pocket pussy hands free instead. Taking this a step further, you could place your pocket pussy between a piece of furniture such as the cushions of a couch and thrust hands free into it.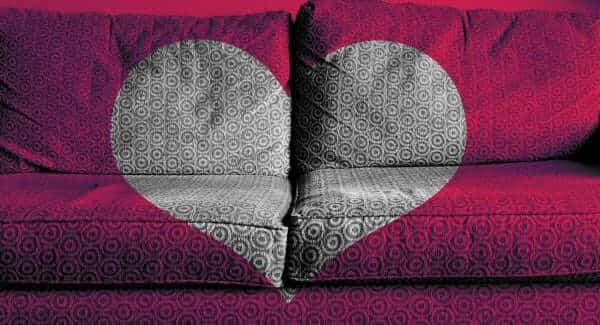 Keep trying different methods of getting yourself off until you find exactly what you need to get off.
Pocket pussies aren't just for solo masturbation. You can even get your partner in on the action and have a super sexy mutual masturbation session or even a "threesome" to spice things up without needing the third person who might make some couples uncomfortable.
Lay back, close your eyes, and let them go down on you, let them surprise you with their different techniques. Pocket pussies are great for simulating vaginal sex, anal sex and oral sex, and if you're using high end ultra realistic pocket pussies you won't even be able to tell the difference from a a real vagina). Though it's important to NOT forget to reciprocate for your partner and help them get off too, after all, sexual pleasure is a two-way street.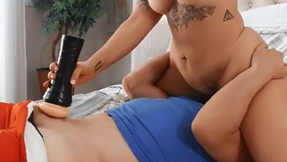 Finally, use your pocket pussy as a thrust and stamina training device. Use your new sex toy to perfect your thrusting technique so you can up your game in your first or next session under the sheets, giving your partner the best orgasm, they've ever had. Improve your stamina or endurance by masturbating almost to the point where you're about to ejaculate (a technique often referred to as edging), then stop to prolong and increase the endurance of your erection. Before long you'll be going on marathon sessions, you've always wanted.
Try Edging With A Pocket Pussy
To edge with a pocket pussy you'll want to bring yourself to the brink of orgasm, then before orgasming, stop for up to a minute to "cool down and catch your breath".
You'll want to repeat this process multiple times for the best effects before finally letting yourself climax.
You'll be amazed at how much more intense, powerful and pleasurable your orgasm will feel!

In the end, just like with any other toys, you may have to use it a few times before you really figure out the best way to use it.
Which Pocket Pussy is for You?
Hmm, so which pocket pussy is the best option for you? Well, you could certainly buy more than one, but if you're really set on just getting one you should consider a few things.

Now when it comes to size, there's the size of the pocket pussy and the size of your penis. As you shop for your new sex toy, you'll notice there's often an insertable length, this is a good indication of how deep a pocket masturbator goes and if it can accommodate to your needs.
"Oh, this pocket pussy's insertable length is 5 inches, so it won't fit my 6-inch dick"
Wrong. Many pocket pussies are made to fit any size. Their stretchiness allows for the pocket pussy to expand and grip onto your penis with the same realistic feeling regardless of how thick and thin your dick may be, even short or long. Using a pocket masturbator is universal amongst all men.
What? You don't want to buy a pocket pussy because it's too small?
If you use a pocket pussy correctly, trust me, it won't feel "uncomfortably tight" or "painful". Likewise, you won't have as much fun or sexual pleasure with any sex toy that's too wide or long, to begin with. Besides, most guys actually enjoy "bottoming out".
Thanks to modern science and technological advances, you can now enjoy a pocket pussy that feels exceptionally realistic without having to take it out to dinner for the 3rd time. Generally, most pocket pussies are made from silicone or TPE, where the latter is more durable than the former.
For your first time, I'd recommend once you've decided on the perfect size for you and you're confident about the material it's made up of, you should go for it!
But if you're not looking into something different in your second pocket pussy you can now look into features that will make your second sex toy a little more special. This can include:
Aesthetics: ultra realistic pocket pussies come in a variety of all shapes, sizes and colours.
The ability to insert a bullet vibrator (hence make your pocket pussy vibrate).
Textures: smooth or ridged with bumps, twists and ribs
Sleeve tightness (narrow and tight or wider and looser)
Warming features
Molded exterior: generally, many pocket pussies can come resembling a vagina, anus, mouth or even a combination of the three.
Open or closed (open ended pocket pussies although are a little easier to clean, closed-ended pocket pussies just feel that much better and more realistic)


Purchasing a Pocket Pussy
What's your budget? You can spend from $10 to over $1000 on male masturbators for yourself. Though you'll probably want to stay away from those toys on the cheaper end. You won't necessarily gain a better sensual experience from splurging hundreds of dollars but, now that you know the ins and outs of how to use a pocket pussy you'd definitely be better off spending a few more dollars on a good quality realistic pocket pussy.
Where can I buy a pocket pussy?
You certainly could go down to your local sex store and buy a pocket pussy there, but that isn't as convenient, a tad embarrassing and certainly not discreet at all. You'll also be charged a premium from brick-and-mortar stores as they have extra expenses to cover.
Or you could pick up sex toys online. Express shipping is very quick, taking on average 1-3 business days. You won't be charged a brick-and-mortar premium and it definitely is more convenient, a lot less embarrassing and a lot more discreet. You can easily browse at your own pace without someone constantly looking over your shoulder. Once you've placed your order for your new sex toy, it comes directly straight to you. Simple as that.
Cleaning and Maintenance of Your Pocket Pussy
I know you may not want to hear this but without proper thorough cleaning and maintenance of your pocket pussy it can quickly become a gross breeding ground for bacteria. You'll, with anything, need to stay on top of keeping your pocket pussy properly cleaned to ensure its longevity.
Choosing an open ended pocket pussy can make cleaning easier, though as mentioned before with this you lose out on the most realistic feeling closed-end sex toy. So, how do you clean a close-ended pocket pussy?
Note: if you can pull out and prevent yourself from ejaculating inside your pocket pussy this will of course make cleaning a lot easier, though i know the difficulty of just exploding and cum inside.
1) After you've finished, if there are any electronics involved, make sure to unplug, cover or remove these before washing. NEVER submerge any electrical components underwater, unless explicitly stated otherwise.
2) Flush out your pocket pussy with warm and soapy water (preferably one that isn't oil-based), an antibacterial cleanser or a toy cleaner that is made specifically for cleaning out sex toys.
3) Insert two fingers into the open end of your male sex toy to thoroughly flush everything out of your sex toy.
4) Dry the inside and outside of your pocket pussy thoroughly (which can be done with a clean and dry towel or placed on a rack) (Do NOT ever leave your sex toy on the window seal).
5) Apply a light coat of corn starch to your pocket pussy. This helps to keep it clean and dry, preventing any chance of bacteria building up.
Do NOT ever boil your pocket pussy or place it inside of your dishwasher, unless explicitly stated it's otherwise safe to do so.
Be sure to store your sex toy away properly, to get the most enjoyment out of your pocket pussy you need to keep it in tip-top shape.

Take good care of your pocket pussy, and it's sure to keep you happy for many nights to come!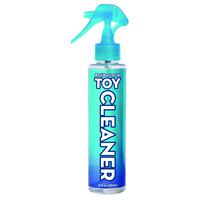 Storage of Your Pocket Pussy
If you want your pocket pussy to last, you should definitely do one better than just chucking it into your top drawer, and no that does not mean chucking it into your bottom drawer. You don't want to deal with a gross and dusty male masturbator, do you?
If your pocket pussy comes with a case or bag, we recommend keeping your masturbation toy in that bag for storage. Otherwise, you can opt to use a nice clean box or case for storage. Some men even wrap theirs in clean and lint-free towels/cloths to keep their pocket pussies safe and clean.
Be on the lookout for cracks, moldy odors or excessive moisture. If you live somewhere that's particularly humid you could place silica gel packets with your sex toys (your pocket pussy especially) to keep them dry and clean as it prevents moisture in the air from affecting your sex toys.
Otherwise, sadly, if your pocket pussy can't be saved, it may be time to get a new one.
Now that you're an expert with pocket pussy usage, cleanliness and maintenance all that's left to do is to make use of your knowledge.
Use it solo or enhance a session with your partner. Choose the right pocket pussy, make sure to clean and take care of it but most importantly of all always experiment and have fun with different masturbation techniques. Soon you'll be enjoying a much more intensely pleasurable orgasm. So what are you waiting for? Go pick out your pocket pussy now!
Any more questions or concerns? Please don't hesitate to leave them in the comments below and share this article on your socials.
Want to see us stock specific types of sex toys? Contact us and let us know!