Popular Sex Toys For Penises - Part 2 – Penis Pumps, Sex Dolls, Full-Ass Masturbators & Urethral Sounds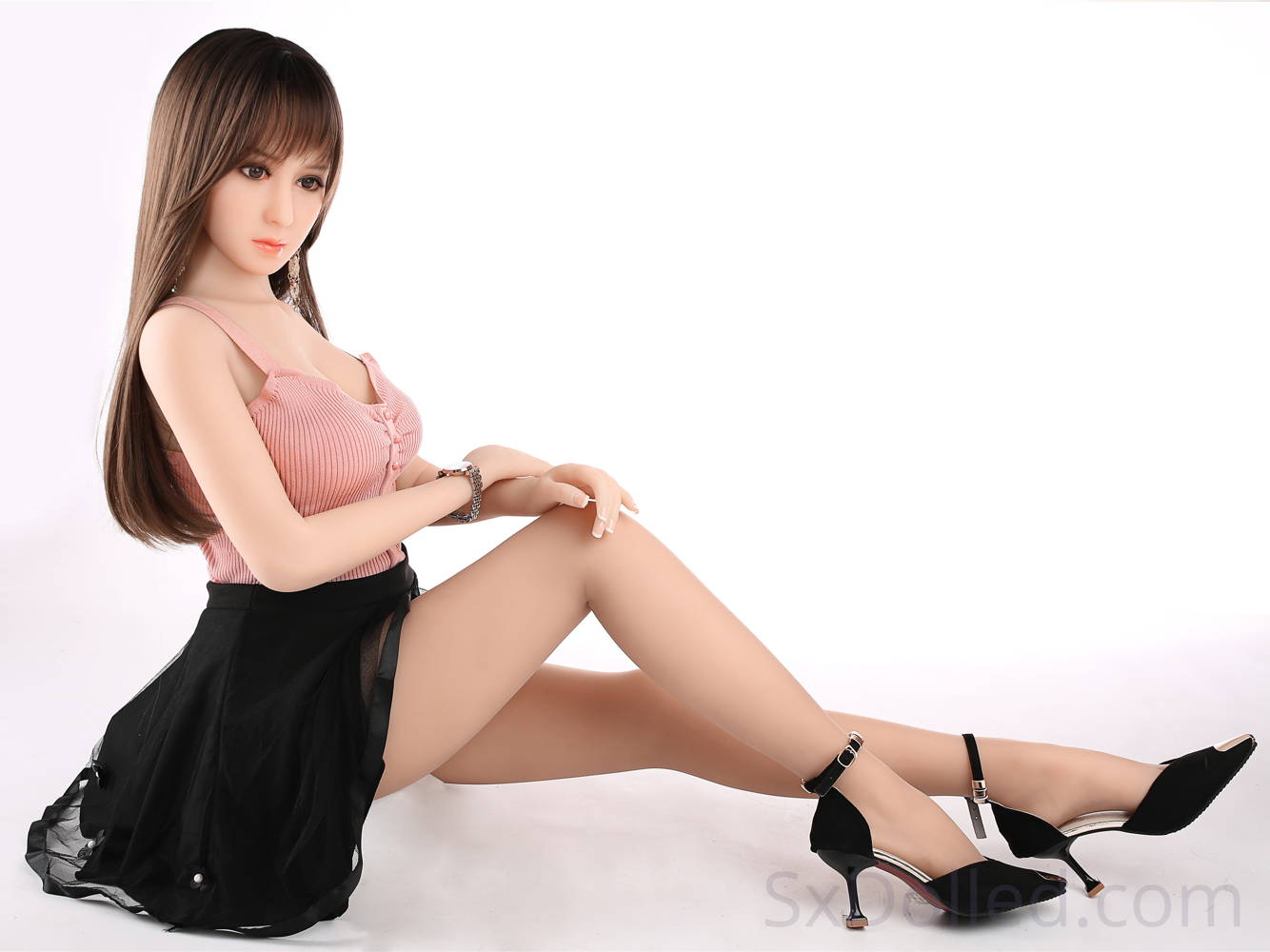 Subscribe To The SxDolled Blog
Join our mailing list and never miss an article or deal!
SxDolled.com is home to the best pocket pussies, full-ass masturbators/sex doll torsos and sex dolls. However, here are a few more sex toys you can use if you have a penis. So, where do you start? This is part 2 of a comprehensive list of men's sex toys you can try today!
Browse all our products online! Forget walking into a brick-and-mortar store.
Part 1 of our "Popular sex toys for penises" series covered cock rings, penis sleeves, pocket pussies, and fleshlights. Part 2, as you've probably already figured out, will cover penis pumps, sex dolls, full-ass masturbators/sex doll torsos, and urethral sounds.
Check out part 1 (Popular Sex Toys For Penises: Cock Rings, Pocket Pussies and Masturbators), if you haven't already!
Penis pumps are a coveted adult toy amongst men all over the world. Many believe penis pumps will enable them to easily increase their penis's length and girth. Whilst this enhancement is only temporary the additional sexual benefits and increase in penis size can be significant.
To begin with, penis pumps are designed to help with erections. If you're suffering from erectile dysfunction, you're in luck because penis pumps were designed specifically to combat this issue so many suffer from.
If you feel like your penis needs a little push in the right direction, keeping one of these close at hand is the perfect solution.
Caution: make sure your pubic hairs are trimmed!
Penis pumps are easy to use:
Insert your penis into the tube.
Carefully pump it until you have a solid erection.
Penis pumps work in that they create a vacuum seal around your penis pulling blood into it to create a rock-hard erection. To help maintain your new rock-solid erection, slide a cock ring on after you're all pumped up (most innovative penis pumps come with a cock ring at the tip of the pump for easy use)!
Furthermore, another benefit to cock pumps is that they can be used to build the strength of the muscles around your penis.
That's right, it's important to strengthen the muscles surrounding your penis. Strengthening these muscles helps you mature bigger and harder erections. By using a penis pump a few times a week, you'll be effectively working out your penis. Another technique sees you using a penis pump until you've grown an erection (using the pump). Letting your erection subside. Then, pumping it back up!
Repeat this exercise about 3-5 times in a single sitting. Do this a few times per week.
Over time, you'll rebuild those important penis muscles leading to more reliable and stronger erections.
Lastly, penis pumps help encourage healthy blood flow into your penis. You may see a slight change in your penis's size after extended and regular use of a pump!
It's important to keep in mind that these changes aren't permanent. Unless you maintain the muscles in your penis using a penis pump.
Sex dolls can come in countless shapes, sizes, colours and varieties.
The highest quality sex dolls are often made from silicone or similar materials such as TPE. These materials feel extremely close to human skin and look extraordinarily lifelike. Sex dolls often have built-in oral, vaginal and anal cavities for penetrative sex.
Sex dolls can even be customised to your preference (though this can be costly)! So, sex dolls are truly the ultimate sex toy as they can quickly become your perfect partner!
Silicone sex dolls are often quite heavy (with some weighing up to 45kg) and are a serious investment in your sexual pleasure. Rest assured, most agree that sex dolls are incredible and worthwhile investments!
One downside to owning a sex doll (other than the initial cost of purchasing a lifelike sex doll) is maintenance.
As previously mentioned, sex dolls are heavy. They can be equivalent in weight to an actual human being. This means bathing/maintaining your sex doll after each use can be a bit of a hassle. It is for this reason alone many men opt instead for lightweight and inexpensive blow-up sex dolls, sex doll torsos or pocket pussies.
Blow-up sex dolls are often used in pranks and are spoken about historically on television and social media. However, blow up dolls can be the bread and butter of sex toys for some people. Here are a few pros to owning a blow up doll:
They offer a unique sensation.
They can be deflated and hidden away when not in use.
They are much easier to clean than their lifelike silicone counterparts.
They are extremely cheap.


FULL-ASS MASTURBATORS / SEX DOLL TORSOS
Full-ass masturbators are basically mini-sex dolls or sectioned-off sex dolls in many ways.
Sex doll torsos can come in a variety of colours, shapes, and sizes. To name a few varieties there are:
Quarter torso (essentially this is a mould of the ass).
Half torso (this adds onto the quarter torso including thighs and a belly).
Full torso (this adds onto the half torso including breasts and sometimes even calves)
These are the most basic sex doll torsos, though there are many more torsos, some include heads for fully functional oral sex and others include arms. Some come with miniskirts, pubes and even tattoos. The varieties are endless.
Full-ass masturbators are often made of silicone or TPE as these materials allow them to feel and look like natural human skin.
Many can come with additional areas (often little holes) where you can insert a small bullet vibrator for added vibrations that provide you with extra stimulation.
Caution: There are virtually no non-porous full-ass masturbators. This means that bacteria can get trapped inside the pores of your sex toy and if not cleaned properly can lead to a build up of bacteria.
With most sex toys, over time, they will start to deteriorate, whether you take great care of them or not. However, this is especially true for porous toys.
After every use of your new full-ass sex doll masturbator, thoroughly clean it out with a sex toy cleaner and/or warm water and a non-oil-based soap. Also, ensure that you always air your sex toys thoroughly.
Do NOT ever wash any silicone or TPE sex toy with oily soap solutions or pair them with lotions. Using these products with your full-ass masturbators will accelerate the disintegration of your beloved sex toys.


Urethral sounds can be a mysterious-looking toy to the uneducated eye. They're often straight metal rods (sometimes in bulbous portions to provide additional stimulation).
Urethral sounds are a popular sex toy amongst men because of the unique sensations they provide.
Essentially, urethral sounds are inserted into the urethra (I know this sounds uncomfortable, and it can be to some, which is why these sex toys are not for everyone) or the opening in the penis. When done safely and with care, urethral sounds can be a very stimulating and pleasure-filled experience. However, as mentioned, these sex toys are not for everyone and may even be off-putting to others.
A urethral sound works as it factors in the fact that your urethra, the tube you urinate from, is densely packed with ultra-sensitive nerve endings.
While it may not be everyone's cup of tea, it is undoubtedly becoming a more common sexual practice. After all, it's another way to directly stimulate your prostate or than a prostate massager.
When you're looking to purchase a urethral sound, here are a few things to consider:
Pick the right size for your needs. Many urethral sounds come in sets similar to butt plugs or cock rings. Always start small and slowly work your way up as you adjust and become more comfortable.

Purchase a stainless steel urethral sound. While we love glass and silicone sex toys, you definitely do NOT want your urethral sounds to be made of these materials. You'll want to pick up a medical-grade stainless steel urethral sound for sanitary and safety reasons.

Purchase a good lube. Lubrication is always helpful when it comes to sex, but with urethral sounds, it's non-negotiable. Choose a good silicone-based lubricant, so it lasts for your entire session.

Have a safety plan. With anything, specific risks are involved with using a urethral sound. Sometimes, if you're not careful they can get lost/stuck inside your body. Be ready to take a trip to the ER (emergency room) if this occurs. This is a real risk, it really does happen from time to time.
Urethral sounds are considered a BDSM speciality item and are definitely not for everyone. If you are interested in picking up a urethral sound for yourself, make sure you shop around to find the right one for your needs (with safety always at the forefront of your mind).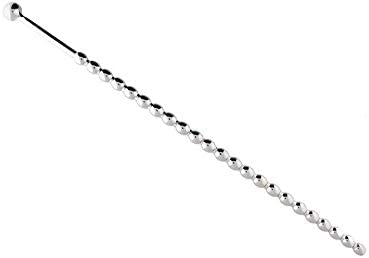 MEN'S SEX TOYS AT SXDOLLED.COM
At SxDolled.com, we take pride in providing you with all your sex toy needs. We offer a full selection of pocket pussies, full-ass masturbators, sex dolls, and a quality water based lubricant! Browse our massive online selection today!
Whether it's for stamina training, solo fun, or increased partnered fun when you're together, you will find a sex toy to satisfy and excite both you and your partner.
If you want some professional assistance choosing the right sex toy for your needs, please don't hesitate to contact us via our contact form. What makes SxDolled.com unique is that all our staff are professional and always eager to help. This ensures all your needs are met and that you pick out the right sex toy for your needs.
Now that you know the rest of the most popular types of male sex toys on the adult toy market. You are now a lot better informed to decide on the right sex toy for you.

Last time, we spoke about cock rings, pocket pussies, and masturbators. Today, we discussed penis pumps, sex dolls, full-ass masturbators (sex doll torsos) and urethral sounds!
Do you have any questions or concerns? Please don't hesitate to leave them in the comments below and share this article on your socials.
Want to see us stock a specific type of pocket pussy? Contact us and let us know!