The Differences Between Lifelike Sex Dolls and Inflatable Sex Dolls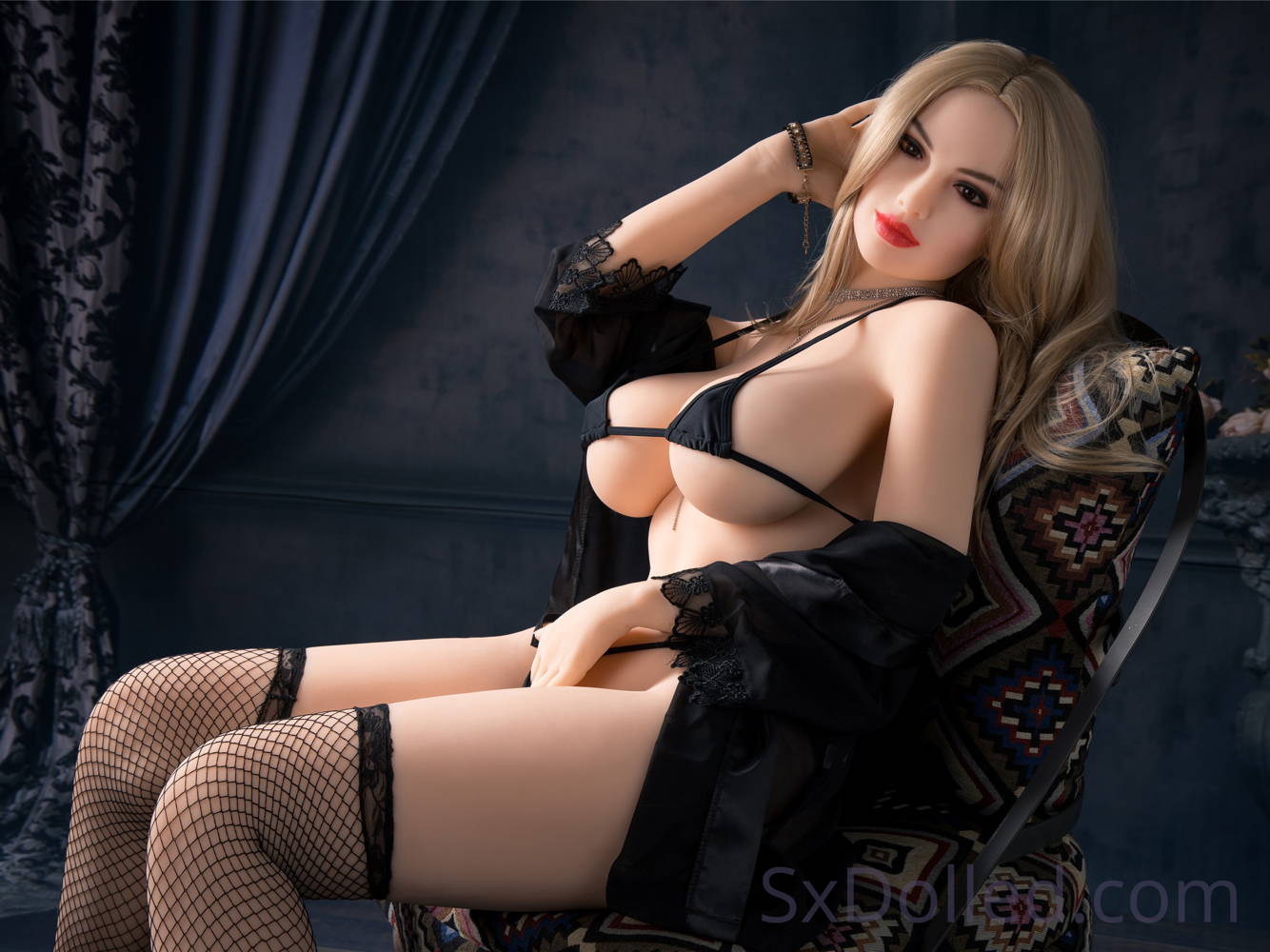 Subscribe To The SxDolled Blog
Join our mailing list and never miss an article or deal!
Sex dolls, also known as lifelike, love or real dolls, are a type of premium sex toy designed in the shape and size of a real human body. Sex dolls throughout history have traditionally mainly been used for sexual activity but have evolved in recent times to also be great for companionship.
Love dolls come in a variety of shapes, colours, and sizes. Sex dolls are amazing in that they imitate the entire human shape and body, whereas other sex toys only imitate groups of body parts (sex doll torsos) and other simpler toys only imitate specific body parts such as the pocket pussy.
Sex dolls are extremely customisable, where, by request, some sex dolls can come with the function to vibrate, suck or even self-heat according to the needs of the purchaser.
Sex dolls even have interchangeable parts to suit your mood and needs. Some of these parts include your sex dolls; wig, head and vaginal cavity.
With the emergence and continued development of intelligent dolls entail a promising future for sex dolls, possibly robot dolls and the adult doll industry as these dolls become more realistic and responsive many people are likely going to become open to the idea of owning their own sex dolls not only for sexual activity but also companionship.
The differences between lifelike sex dolls and inflatable sex dolls are:
1) Lifelike sex dolls offer companionship and sexual activity, with lifelike dolls imitating the whole human body.
2) Silicone sex dolls have lifelike skin, moveable features, and an internal metal skeleton, while TPE dolls are softer but can stain easily.
3) Inflatable dolls lack realism, requiring air to inflate, and are cheaper but less satisfying and durable.
4) Lifelike dolls are more realistic, complex, and expensive, offering a better companionship experience.
5) Lifelike dolls need more storage space, while inflatable dolls can be deflated and stored easily.
6) Lifelike dolls provide a more authentic experience with optional interactive features.
Silicone sex dolls have a lifelike skin feel and often offer a more detailed sex doll. Silicone sex dolls are extremely diverse and can come in a wide array of choice looks.
Silicone sex dolls contain an internal metal skeleton and moveable facial features so you may adjust your sex doll's expression as well as their pose to your liking.
TPE sex dolls are similar to silicone sex dolls to the naked eye, however, TPE love dolls are softer and more pliable than silicone dolls, though if you are not careful this could lead to more deformities in the skin of your TPE sex doll than a similar silicone love doll.
Silicone sex dolls are denser and therefore often a little heavier: whereas TPE sex dolls are lighter when compared to like silicone dolls.
TPE dolls are very realistic to the touch, especially when heated, whereas silicone dolls are extremely realistic visually.
The only real downside to TPE sex dolls compared to silicone love dolls is the fact that TPE sex dolls are more easily stained (this could be a deal breaker for those who like to dress up their love dolls), however, this is easily overcome by dressing your sex doll exclusively in high-quality and light-coloured clothing.
Silicone and TPE sex dolls take a lot of time and preparation as they are extremely detailed orientated adult sex toys. The inflatable sex doll, on the other hand, is quite the opposite.
Life like dolls are made of a high quality medical silicone or TPE material, which is environmentally-friendly and safe with high elasticity, high strength, high resilience, excellent coloring, soft-touch, weather resistance, fatigue resistance, and temperature resistant. The only downside of silicone or TPE dolls are the high prices for the raw TPE (or silicone) material with the added internal metal skeleton, mold design and development, head sculpturing, etc., as well as other macro factors such as, company plant, investment into equipment, makeup artists, sculptors, molders, etc.
For many the inflatable (also known as the blowup doll) sex doll was their introduction into the wonderful world of sex dolls.
Now that we have briefly discussed the difference between silicone love dolls and TPE sex dolls, let's get into discussing the key differences between lifelike sex dolls and inflatable love dolls.
I'd like to mention that as you move up in price, the more realistic inflatable sex dolls will have more lifelike features, including hair, realistic face, hands and feet, rubber breasts, etc.
As mentioned above, blow up dolls fall into three categories: inflatable dolls, semi-solid dolls, and solid dolls. However in the list below I am going to refer to the most basic inflatable latex dolls.
Let's address the elephant in the room, the obvious difference between inflatable adult dolls and life size sex dolls is, in the literal sense, inflatable sex dolls are internally "empty", as they require the use of air to be inflated to take the shape of a woman. Whereas, on the other hand, life size sex dolls are made of, most commonly, solid TPE or silicone with an internal "skeleton"
The main differing factors between lifelike sex dolls and inflatable sex dolls are as follows:
Let's address the elephant in the room, the obvious difference between inflatable adult dolls and life size sex dolls is, in the literal sense, inflatable sex dolls are internally "empty", as they require the use of air to be inflated to take the shape of a woman. Whereas, on the other hand, life size sex dolls are made of, most commonly, solid TPE or silicone with an internal "skeleton".


The lifelike sex doll as aforementioned feature an internal metal skeleton, usually made of titanium, and have various complex joints allowing you to reasonably pose your sex doll in any position you'd like. Blow up dolls, on the other hand, are as the name implies inflated with air before use and only have a straight pose due to their lack of an internal skeleton. An inflatable doll are extremely basic to today's standards and only meet the needs of very few people today.


TPE and silicone sex dolls are moulded and therefore cannot be easily deflated, folded, and compactly stored away. Realistic sex dolls usually, only allow for the head to be removable (whereas other select life sized dolls may also allow for the vaginal cavity to be removed too). This usually means that storage of a life sized silicone or TPE sex doll requires a large storage box and a spacious dry environment to be stored away in. An Inflatable doll on the other hand can be deflated, folded and compactly stored away in the corner of your cupboard like another piece of bedding, after cleaning of course. This also makes blow-up dolls suitable for those who travel frequently.


Realistic love dolls are without a doubt much more realistic and complex due to the versatility of silicone and TPE and the resource-intensive and curated processes used to mould them, life sized sex dolls feel much more like real skin and look incredibly realistic. An Inflatable doll, on the other hand, is far less realistic and often feature a distinct plastic and unrealistic firm feel due to the materials used to manufacture them and the use of air to inflate them. It's safe to say inflatable sex dolls often do resemble a doll-like appearance, however, this is incomparable to life sized silicone and TPE sex dolls.


Lifesize sex dolls are quite expensive compared to their extremely inexpensive counterpart the inflatable love doll. This is mainly due to the level of effort and time taken to carefully manufacture life sized sex dolls, not to mention the cost of materials.


TPE and silicone dolls provide a high level of user satisfaction over a long serviceable life, whereas blow up dolls often provide a very low level of satisfaction due to their cheap nature. Inflatable sex dolls are also very easily pierced, leading to air leakage and an overall short serviceable life.



TPE and silicone sex dolls are often greater companions than inflatable sex dolls as they look and feel more realistic, therefore resembling a real woman more closely. Additionally, lifelike sex dolls with the added optional features of responsive speech, smart heating and even blinking can really help add to the realism of your sex doll, ridding you of any loneliness.
Whether you decide to decide to go with a life sized realistic sex doll or an inflatable love doll I am sure you'll be satisfied. It is without a doubt that whether you're after simply more sex or a genuine companion a sex doll can help fill in and meet your needs. Love dolls can help provide enhanced emotional and sexual outcomes that so many long for today.
Sex dolls are a simple solution to meet your needs physically and emotionally. Whether you require a curvy or slim doll or a busty or flat doll, there is a sex doll out there for you and if there isn't we'll simply customise one for you! Buy your adult toys with us today!
We offer free shipping and delivery with all sex doll orders.
We only collaborate with certified sex doll manufacturers, who produce the best sex dolls in the world. We only supply the most realistic and high end silicone dolls and TPE sex dolls made on the market.
What are you waiting for? If you need help customising your sex doll, please contact us via email.
Want to see us stock a specific type of sex doll or other sex toys? Contact us and let us know!