TPE Sex Doll Or Silicone Sex Doll, Which One Should You Buy?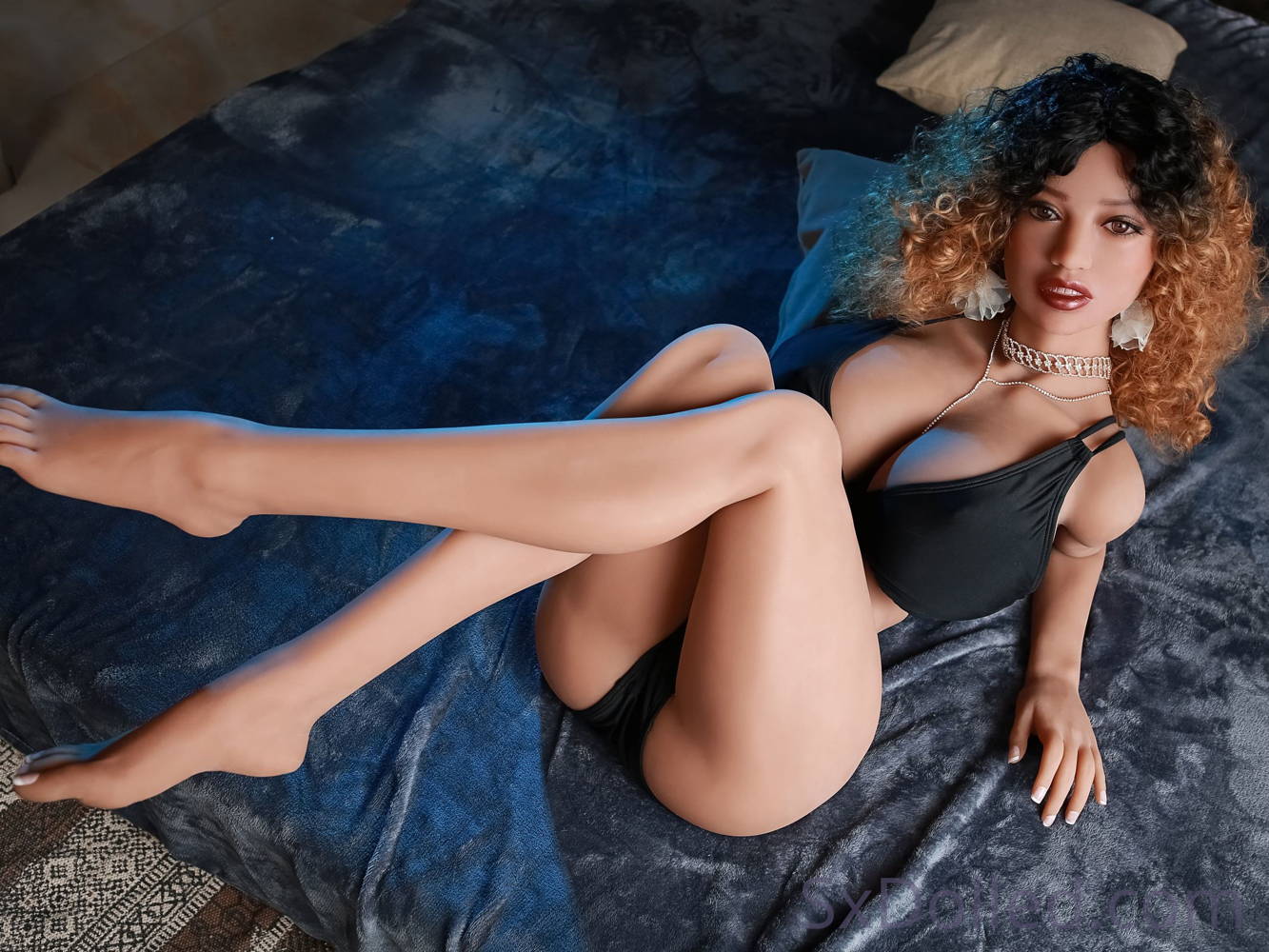 TPE Sex Doll Or Silicone Sex Doll, Which One Should You Buy?
Sex Dolls Made Of TPE Material
Sex Dolls Made Of Silicone Material
TPE Sex Dolls vs Silicone Sex Dolls
TPE vs Silicone, What Is The Difference In Feeling?
Silicone vs TPE, What Is The Difference In Design?
TPE or Silicone, What Is The Difference In Elasticity?
The Main Differences Between TPE and Silicone Dolls
Final Thoughts
Subscribe To The SxDolled Blog
Join our mailing list and never miss an article or deal!
All, if not most, sex dolls in the sex toy market are mainly comprised of silicone dolls and thermoplastic elastomer (TPE) dolls, of these two types, TPE dolls are largely more abundant in the market. To most people, silicone dolls and TPE dolls are indistinguishable, that's why we're here to guide you through the differences and the pros and cons of each.
As mentioned, sex dolls are made of two raw materials, silicone and TPE. Traditionally sex dolls use to be mainly comprised of silicone. However, as the industry developed and evolved, TPE gradually took the lead. Many love doll manufacturers shifted to using TPE as it was more suitable for making love dolls… to certain extents.
Are silicone and TPE sex dolls good?
Both types of sex dolls have their advantages and disadvantages. From health benefits to design to use, TPE in most cases has an advantage over silicone dolls.
So, should you buy a TPE doll?
Let's go through the distinguishing factors between each of these materials:
Sex Dolls Made Of TPE Material
TPE is a mixture of plastic and rubber. Every manufacturer uses their own formula, adversely producing slightly different materials where some dolls are more durable than others.
Simply put, TPE has/is:
No smell
High resilience
No permanent deformations
A high molecular weight, giving it excellent elasticity
Non-toxic
Environmentally safe
A wide range of firmnesses
Flexible
Excellent colouring
Soft to the touch
Weather resistant
Fatigue resistant
Resistant to heat
Excellent processability
Easier to dry and keep dry
High processing efficiency i.e. recycling the product is cheaper than other materials, and
TPE sex dolls just feel amazing!


Sex Dolls Made Of Silicone Material
Silicone sex dolls in contrast are/have:
Noticeably smoother
A broader range of material firmnesses
Excellent heat resistance (less sensitive to heat)
Dielectric resistant (does not conduct electricity)
Resistant to ozone and atmospheric ageing properties, and
Silicone sex dolls are more refined in final design, producing visually incredible dolls.
TPE Sex Dolls vs Silicone Sex Dolls
TPE vs Silicone, What Is The Difference In Feeling?
Silicone dolls generally feel firmer, whilst TPE is very soft. Silicone sex dolls can also be produced quite soft, but this increases the cost of the doll tremendously.
Silicone vs TPE, What Is The Difference In Design?
Silicone sex dolls often carry more detail than TPE dolls, because of their slightly firmer material, silicone dolls often express design details better than TPE. Features such as simulated handprints are details that can only be achieved through firmer silicone dolls, soft TPE dolls just don't have this range of capability.
TPE or Silicone, What Is The Difference In Elasticity?
Depending on the firmness of a silicone doll, it can be stretched three to five times its length. On the other hand, TPE dolls (also depending on their specific formula) can be stretched six to eight times their length. Therefore, it is clear the softer TPE material has a higher elasticity than silicone and can bear more extreme movements, angles and positions than silicone dolls.


The Main Differences Between TPE and Silicone Dolls
Through extensive tests during the manufacturing process, both dolls largely have very similar characteristics, however, there are a few main differences:
Oil is an essential component of TPE. The softer the material, the more oil it must contain. This improves the dryness of TPE dolls.

TPE dolls are cheaper than silicone dolls due to the difference in cost for the raw material.
In terms of the smell of both doll materials, silicone generally is more pleasant than TPE. However, this is easily counteracted by simply adding various scenting agents during the manufacturing process to produce scents that are more pleasant.
Soft and elastic TPE blends provide a very life-like and realistic feel. TPE also moves and jiggles more realistically than silicone. The breasts and buttocks wobble more naturally as the doll is shifted back and forth.
Note, silicone dolls, as they slowly deteriorate in the long term, may start to feel sticky to the touch and start to gain an unpleasant smell. Proper maintenance, such as applying a coat of baby powder on your doll can be used to slow this process and increase its longevity.
Now that you've gained a deeper understanding of the differences between silicone and TPE sex dolls, you are better equipped to make an informed decision when you inevitably purchase a sex doll.
Let us know, are you leaning more towards a silicone doll or a TPE doll?
I recommend, if financially viable for you and you are willing to spend a little more, buying a silicone doll or a high quality TPE doll, because these dolls are manufactured at the industry's highest quality
If you're going to invest in a sex doll, you might as well spend a little more for a higher quality doll that'll adversely provide you with better visual and sexual experiences.
Any more questions or concerns? Please don't hesitate to leave them in the comments below and share this article on your socials.
Want to see us stock a specific type of pocket pussy? Contact us and let us know!