How to Choose The Perfect Wig For Your Sex Doll?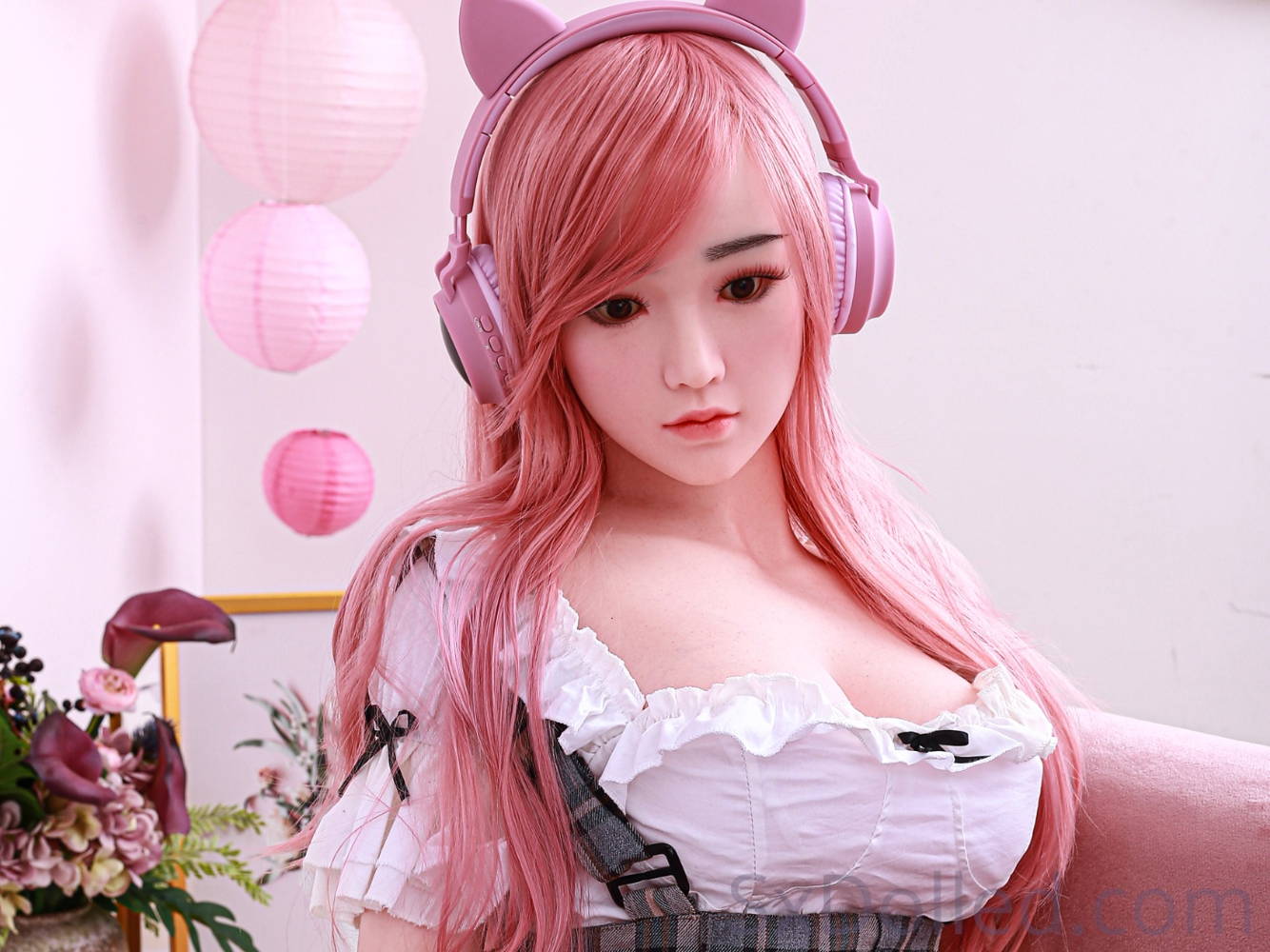 Subscribe To The SxDolled Blog
Join our mailing list and never miss an article or deal!
Hair says a lot about someone.
How long it is, its colour, straight or wavy, its style, its volume, its position, and even its little quirks.
One of the first things you notice about anyone you meet is their hair, and there's a reason for that, hair is integral to any person's style and personality.
When you think of beauty, you may think of makeup, body shape, inner beauty, facial features or even hair. You should not overlook your sex doll's beauty.
All lifelike sex dolls start their lives with a default wig and style (typically the one shown in their pictures).
However, as time goes on, you may get a little bored with your sex doll's style, it may become a little dull and predictable, and this is when it is vital to give her a revamp. This is when purchasing extra styles and colours of wigs can make all the difference for you and your sex doll.
Each and every wig is beautiful in its own way, and they can help to really enhance the beauty of your sex doll and diversify her appearance for your visual enjoyment and pleasure.
Have a look below at how different wigs of different lengths, colours and styles can completely change the appearance of a sex doll.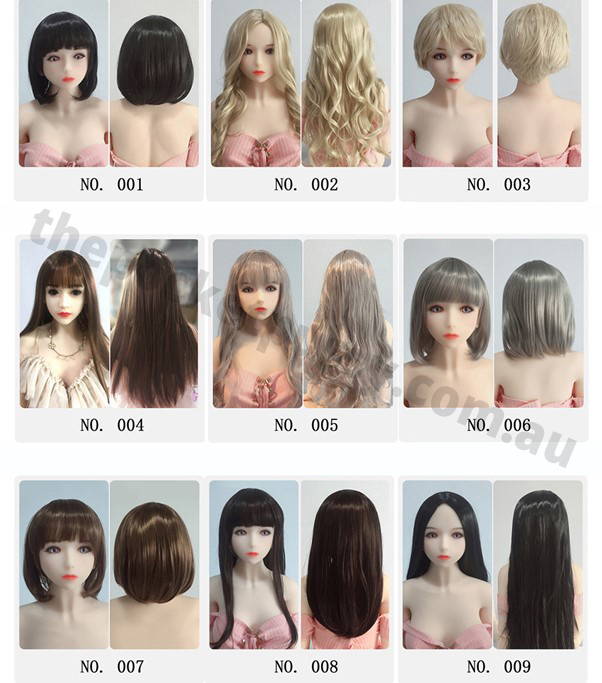 As you can see wigs come in all different colours, lengths, and volumes.
When picking a wig for your sex doll you should consider your personal preference, the personality you want your sex doll to have and your sex doll's skin tone.
Sometimes sex doll owners will try to make their dolls look extravagant with uniquely coloured and styled wigs (and whilst this is perfectly fine), sometimes it's also nice to just go for a more clean and simple look. Not to mention, different colours and styles of wigs require different levels of effort, time and maintenance methods to keep them looking perfect. Check out our article "how to care for your sex doll's wig" for a more in-depth explanation and a walkthrough of methods.
In short, wig maintenance depends heavily on the style and material of your sex doll's wig, braided human hair wigs must be treated and maintained differently from synthetic hair wigs simply due to their genetic makeup and fibre differences.
In this article we will go through a little about how to put on and attach a sex doll wig securely, how to brush a sex doll wig, how to clean a sex doll wig and where to buy a new sex doll wig.
Factors you should consider when choosing the perfect wig for your sex doll are:
1) Wigs come in different colors, lengths, and volumes.
2) Consider personal preference, desired personality, and sex doll's skin tone when choosing a wig.
3) Synthetic and human hair wigs require different maintenance.
4) Use the measurements of the initial wig when buying additional wigs.
5) Clean the wig with warm water, shampoo, and wig/hair oil.
6) Avoid direct sunlight during wig drying.
7) Comb the wig gently, starting from tips to roots, and use warm water to untangle knots.
8) Properly wear the wig using a wig cap and bobby pins to secure it.
9) Avoid using tight elastic bands or adhesives to prevent skin damage.
Where To Buy Sex Doll Wigs
The wigs used by silicone sex dolls are the same as those used by real women. Thus, it should not be too difficult to find and buy wigs. The only thing you'll need to keep in mind is your sex doll's head size and circumference as wigs come in specific sizes.
You can often very easily pick up a synthetic wig from any wig store, picking up a human hair wig is often a little more difficult, because as you've guess this requires harvesting real hair from real people!
The first wig that your sex doll comes with, in most cases, can often be used as a "control", as the perfect size of wigs needed to fit your sex doll's head. Therefore, I recommend using the measurements of your initial wig when purchasing any additional wigs.
Some of the most commonly bought sex doll wigs that I have noticed are:
Long black sex doll wigs
Long blonde sex doll wigs
Long blonde hair with curls sex doll wigs
Long silver & gray sex doll wigs
Cleaning/Washing Sex Doll Wigs
Okay, since maintenance is extremely important, I will quickly go through a brief summary of caring for your sex doll's wig for you. However, as mentioned, if you want an in-depth guide check out our article "how to care for your sex dolls wig".
Maintenance may be the most important part of owning a lifesize sex doll, and this is especially true for wig maintenance.
The cleaner your sex doll's wig is, the easier it will be for you to bond with your sex doll. Let me explain if your sex doll's hair is messy, super greasy or straight out just smells bad, it can break the mood or distract you away from passionate moments with her.
Why is this? Because no one finds messy, greasy or smelly hair attractive.
Thus, it is vital that cleaning your sex doll's wig is one of the main tasks you undertake to ensure her longevity.
Generally, (without getting into specifics) the method to clean your sex doll's wig will require the following tools:
a water basin
wig/hair oil
a comb
shampoo, and
a towel
Step 1) Fill up the water basin with warm water (not hot water).
Step 2) Add a little shampoo to the warm water and gently swirl for a lathery solution.
Step 3) Submerge your sex doll's wig completely into the water and shampoo solution (do NOT squeeze or press your sex doll's wig in any way, just let the wig sit and absorb for a few minutes.
Step 4) Remove the wig from the water.
Step 5) Rinse clean with warm water, making sure that any and all excess shampoo is rinsed off.
Step 6) Gently squeeze the wig to remove any excess water.
Step 7) Loosely wrap the wig in a towel and pat dry, removing any remaining water.
Step 8) Gently brush the wig with a comb to remove any tangles.
Step 9) Gently apply wig/hair oil onto the wig.
Step 10) Store the wig away or place it back onto your sex doll's head (only once dry).
Note: Avoid direct sunlight and leave the wig to dry in the shade. Do not dry your wigs on your doll's head.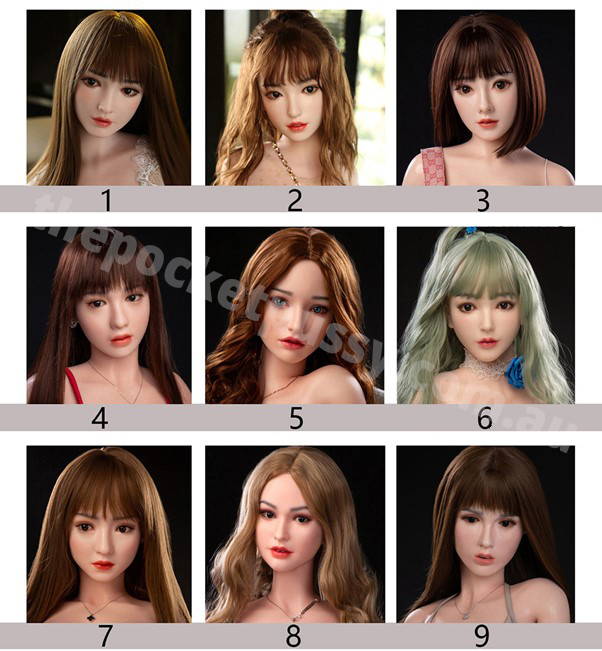 Tips For Combing Your Sex Doll's Wig
It is necessary to comb your sex doll's wig after washing and sometimes just to keep it styled and not messy.
Tip 1) When preparing to brush your doll's wig, please remove the wig from your sex doll's head to avoid piercing your doll's scalp and skin with the comb's sharp teeth.
Tip 2) Brush gently starting from the tips of the hair and ending at the roots of the hair.
Tip 3) Use your fingers to untangle hair knots, spraying some warm water onto the wig with a spray bottle to moisten it for those particularly hard-to-untangle knots. Do NOT pull hard as this will cause the wig to shed and hair to fall out, though, keep in mind a small amount of shedding is normal and inevitable.
How To Properly Wear A Wig On Your Sex Doll?
Many sex doll owners think it's as simple as throwing it onto their sex doll heads, but it's not.
I strong recommend first placing a wig cap on your doll before slowly sliding your wig of choice on top of the cap, then adjusting the wig on all sides.
Afterwards, you'll want to use bobby pins to keep the wig securely attached to the wig cap along the edges of the cap.
Tip: If possible, avoid using dark-coloured wigs on realistic sex dolls to avoid staining your sex doll's skin (though I know how hard this can be when all you want is a nice dark brown, black or even red coloured wig).
In addition, the use of adhesives and wig glue may cause long-term damage to the skin of your lifesize sex doll, thus significantly reducing her lifespan.
Tip 2) Avoid using overly tight elastic bands to hold your sex doll's wig in place, as these can leave permanent indentations and markings if used for too long.
All in all, to put it simply, choose a style that matches your personal tastes but more importantly choose a wig that fits your sex doll. As often as you can, try to brush and maintain your love doll and her wigs to keep them nice, clean and tidy.
Sex dolls are a simple solution to meet your needs physically and emotionally. Whether you require a curvy or slim doll or a busty or flat doll, there is a sex doll out there for you and if there isn't we'll simply customise one for you! Spice up your sex life, buy your sex toys or your sex doll online with us today!
We offer free shipping and delivery with all sex doll orders.
We only collaborate with certified sex doll manufacturers, who produce the best love dolls in the world. We only supply the most realistic and high end silicone dolls and TPE sex dolls made on the market.
What are you waiting for? If you need help customising your sex doll, please contact us via email.
Want to see us stock a specific type of sex doll or other sex toys? Contact us and let us know!