How To Hide A Pocket Pussy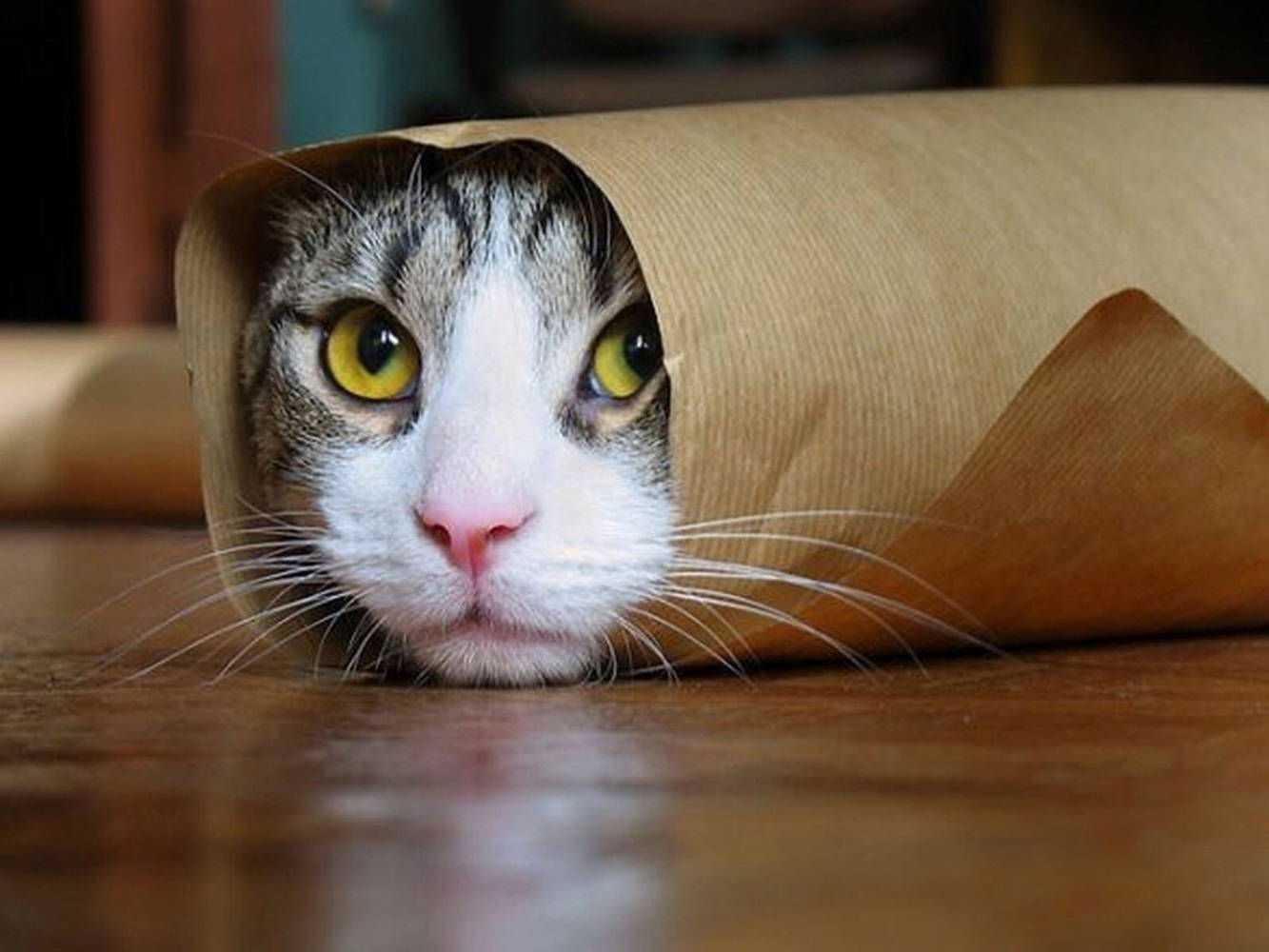 How To Hide A Pocket Pussy
Where To Hide Your Pocket Pussy


-

1) Inside a Locked Box


-

2) Inside Your Bedside Table/Drawers


-

3) Under Your Bed


-

4) On Top Of a Shelf/Cupboard


-

5) Places People Don't Look Or In Things People Don't Use


-

6) Inside Something


-

7) In Plain Sight
Where NOT To Hide Your Pocket Pussy
What To Do If Someone Finds Your Pocket Pussy
Final Thoughts
Subscribe To The SxDolled Blog
Join our mailing list and never miss an article or deal!
Having your pocket pussy discovered is a common fear amongst all of us.
First off, I'd like to make clear that there's really no reason to hide sex toys, they're perfectly natural and healthy things to have.
Though I know that we might not all have the confidence to just not hide our pocket pussies. Other times it might just be inappropriate to leave them lying around, such as away from family members.
So, where do you hide your pocket pussy?
That's quite a hard one (no pun intended) because everyone's homes and rooms are different with different layouts and unique spots to keep things tucked away from prying eyes. It also depends on who you're hiding your pocket pussy away from…
From your kids?
Perhaps a tall shelf or somewhere the kids will likely avoid/can't access will do the job.
From your parents?
From your roommates?
Like I've said everyone's residences are different, so the key here is really to be creative, use some imagination and I'm sure you'll think of all sorts of great places to hide your pocket pussy.
Had a good & hard think but still can't think of anywhere to hide your sex toys? No wakkas, we've got you covered.
Where To Hide Your Pocket Pussy
Generally, it's best to hide your pocket pussy, or anything for that matter, inside of large objects that appear to be solid and don't often get handled, moved, or maintained, these are good places for a start.
You could pick up a discreet pocket pussy or discreet fleshlight. These sex toys are designed in a discreet manner and are practically invisible to prying eyes.
Otherwise, with a pocket pussy you can be confident of your private sex life staying hidden due to its small size and ease of hiding.
Something to keep in mind before picking somewhere to home your precious sex toy, you'll want to store it in an enclosed container that protects the toy from contact with any contaminants, moisture, or lint because sometimes what might be a good hiding spot, might just ruin your toys. Also, make sure to store your pocket pussy somewhere dry away from direct sunlight or heat.
So, where in your bedroom is a good place to hide your sex toys? Here's several ways to effectively hide sex toys from busy eyes:
You can usually pick one of these up for cheap and they make for a great hiding spot for your adult toys. You can then proceed to put the locked box anywhere you'd like, whether in plain sight or hidden in the back of a drawer, either way, it'll be a lot harder to find keys than your sex toy.
2) Inside Your Bedside Table/Drawers
I know this might be an obvious one but bear with me. The aim of the game right now is to find you a spot to get your pocket pussy out of sight. This could include:
- In your closet
- In your bedside table drawer
- In your nightstand drawer
Anything that closes is a step in the right direction. Though we can one-up this. Ever accidentally pulled out your drawer before and must annoyingly line up both sides of it jamming your fingers in the process? We'll know we can utilise that gap between your bottom draw and floor. This is a great hiding spot as it is only accessible by completely removing your bottom drawer, which most people aren't going to do, so it's a great way to prevent someone from casually stumbling onto your pocket pussy.
Another obvious spot is under your bed, no surprise here. But be wary to place your pocket pussy inside of a box first (people often use shoe boxes) to avoid it from directly contacting your dusty carpet, dirty tiles or hardwood floor.
4) On Top Of a Shelf/Cupboard
Another one? On top of your shelves or cupboards is a universal hiding spot as they are usually tall enough that no one casually walking by will see your hidden pocket pussy hidden up there. You could even place something in front of your sex toys to block them from showing.
5) Places People Don't Look Or In Things People Don't Use
Think hard and creatively here. Are there any places in your home where people just don't look, or things people just don't use? For example, maybe in a cabinet in the kitchen that has a salad bowl or cake containers, things people aren't likely to use. Put your sex toy inside! Now we're starting to think outside the box, the box that is your room that is.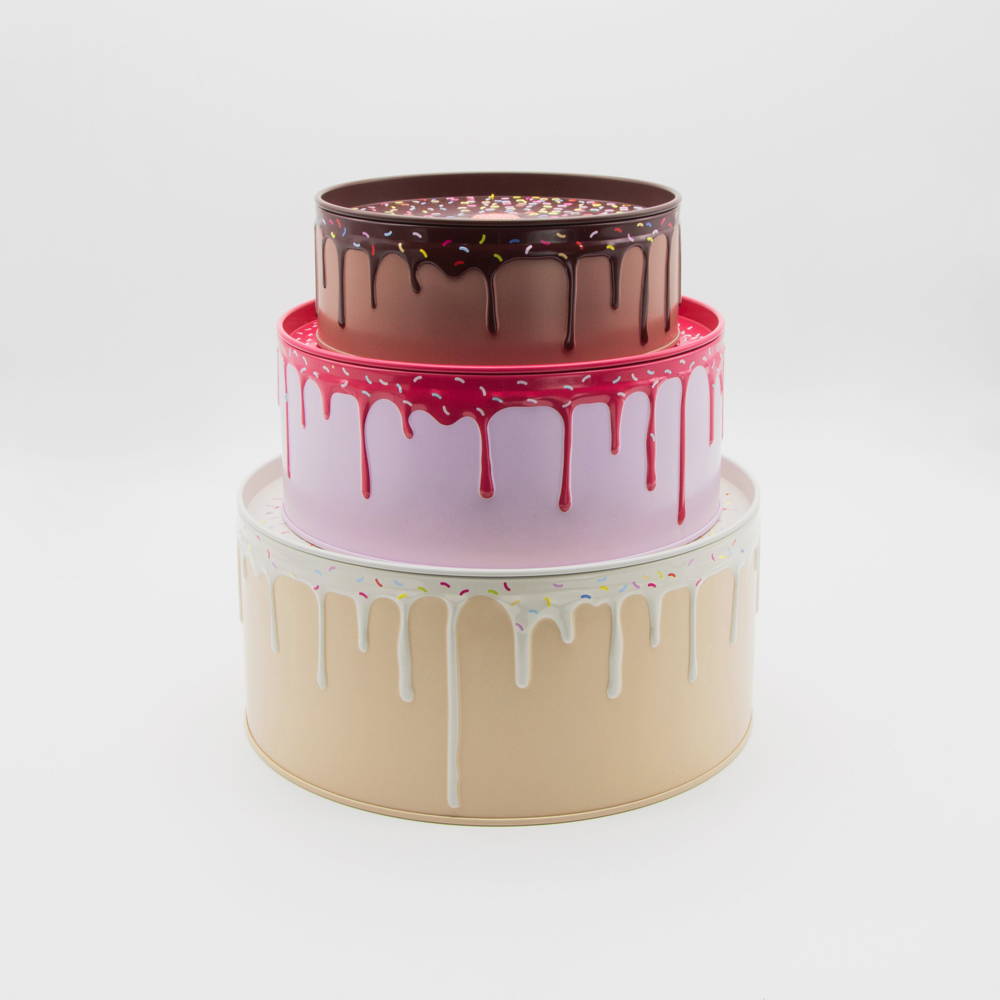 Think of anything that has an "inside", something that you could potentially place your pocket pussy (with a box or bag) inside of. Think of your shoes, suitcases, old backpacks, a hollowed-out book, pillow, stuffed toys, pockets of your jacket hanging up in your closet (it isn't called a "pocket" pussy for nothing), really think and be creative.
Here are a few examples to get you inspired:
A gym bag is a safe space to store larger sex toys when you're not using the bag at the gym. When hidden in your gym bag, your toy will effectively be completely hidden as no one will suspect it to contain a sex toy!
A suitcase, nearly everyone has one or two pieces of luggage, and what on earth would anyone be doing looking through, what they imagine to be, an empty suitcase? Wherever you keep your suitcase, place your sex toys inside, and perhaps a few layers of old clothes or other items to be even more conspicuous. You could even keep it locked with a padlock!
A mailing or poster tube, stick it in there, making sure to wrap a poster around it and keep some paper at the bottom of the tube to keep your toy from going all the way in.
Almost no one will go through the contents of your things, making basically inside anything a good space to keep your sex toy hidden.
Make it fly under the radar, use what you know about human behavior to hide sex toys in plain sight.
If you want to hide your sex toy collection, there's no better way to do it than right in plain sight, but the main thing is to own it!
I know we all want to go IDGAF anymore and leave your sex toys out for the world to see, but if you're not at that level yet, you could put your sex toys in, say, a box and place it on your table, most people won't glance at it twice and will never realise it's even there.
You could even put your pocket pussy in a firm pencil case which is super portable and can be left anywhere (just hope no one asks you for a pencil).
Put simply if you're creative enough and resourceful enough with your surroundings (keeping the things we mentioned above in mind) you can essentially hide sex toys anywhere.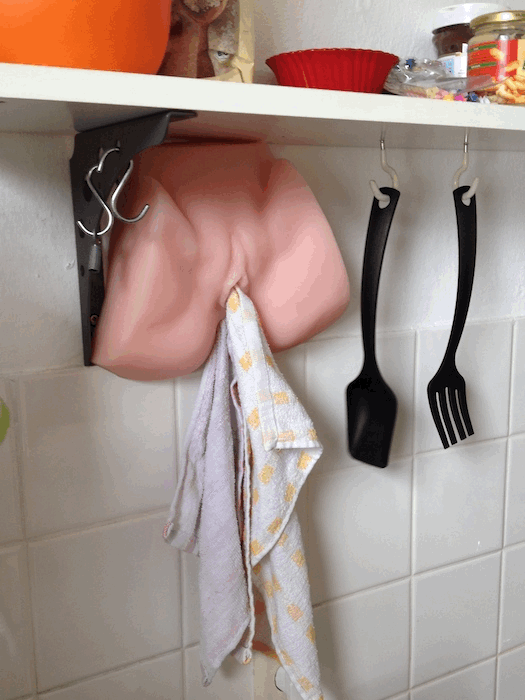 Where NOT To Hide Your Pocket Pussy
As mentioned before, you should never hide or store your pocket pussy anywhere moist, dirty, hot or in direct sunlight. Therefore, the last place you'd want to store your sex toys is under your leaky sink or in the bathroom, where it can get pretty steamy and extremely humid.
What To Do If Someone Finds Your Pocket Pussy
So, you've decided to put your pocket pussy in your drawer. Then one day one of your parents finds it.
In modern times, most parents won't even comment on it as most adults have their own sex toys too but hidden away from you.
But if they do question you just use these two reasons:
1) It stops you from getting anyone pregnant
2) It prevents you from getting STIs and STDs
Initially, they'll be shocked by the find and your responses but in time they'll come to realise the sense in your answers.
This could even be a good thing for you, as they'll usually now question you less and might even give you more privacy. Respect is a two-way street.
So, you have a pocket pussy, that's perfectly natural and healthy and it's okay to prefer to hide it away from prying eyes than have a family member or maintenance guy question you about it. Wherever you choose to safely store your sex toys just be sure to keep it in a dry place, hence away from moisture, away from direct sunlight and heat and not contacting contaminants.
Any more questions or concerns? Please don't hesitate to leave them in the comments below and share this article on your socials.
Want to see us stock a specific types of sex toys? Contact us and let us know!