The Benefits Of Masturbation & Why Masturbating Is Healthy For Men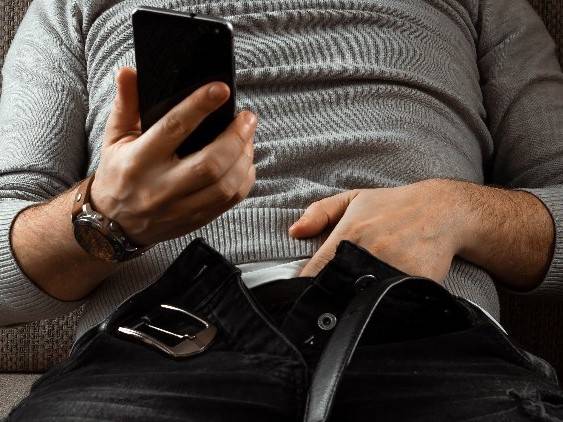 Subscribe To The SxDolled Blog
Join our mailing list and never miss an article or deal!
Is Masturbation Healthy?
An orgasm a day keeps the doctor away!
Give yourself a hand, or better yet a pocket pussy and get ready to benefit physically, mentally and sexually from frankly a extremely pleasurable activity.
Really! Using a pocket pussy can tackle "death grip", that's when you have an extremely tight grip that cuts circulation to your penis and inversely lowers pleasure.
There's really not a reason not to.
Let's dive in.
Masturbation, or self-pleasuring, is touching or rubbing the sensual or erotic parts of your body for sexual pleasure. These erotic zones include your penis, scrotum, and anus.
Masturbation can involve you exploring your own body (a solo sesh) but can also happen between two people (mutual masturbation). It is a healthy way to explore your or someone else's body to find out what sexually feels good and how to best achieve an orgasm. This develops greater satisfaction with your body and allows for an improved sense of self.
Where do you want to be touched?
How much pressure feels good?
How fast or slow?
How many strokes?
You don't need a certified sex therapist to answer these.
Masturbating is a safe sexual activity that can be done by anyone and plays a part in a healthy sex life. It typically starts throughout your teen years and continues onwards throughout your adult life and can be performed by any gender.
Masturbating for sexual pleasure is perfectly normal and a steppingstone for many into exploring their sexuality and sexual intercourse. How frequently someone masturbates varies from person to person. You may find yourself masturbating multiple times a day, week, month or even not masturbating at all.
Keep in mind, that how often you masturbate may not be a problem, a problem arises when the time spent masturbating often overlaps into or completely replaces other aspects of your life. This could include personal responsibilities, school, social activities, and work.
General Health Benefits of Masturbation
Masturbation holds many health benefits, research suggests that sexual stimulation, including stimulation through masturbation, helps you:
It promotes better sleep.
It increases relaxation.
It boosts and helps regulate your immunity by increasing endorphin production. Masturbation can produce the right environment for a strengthened immune system.
It can make you feel more energized.
It can improve your skin.
It promotes stress relief.
It increases feel good neurochemicals production, such as dopamine and oxytocin, in your brain, which in turn increases your physical and mental well being (boosting your mood).
It burns a decent number of calories (an estimated 4.2 calories per minute).
It enhances your body image and self-esteem.
It can reduce the risk of prostate cancer. A 2004 study found that men who ejaculated more than 21 times a month reduced their prostate cancer risk by roughly 33 percent, compared to guys who only did the deed four to seven times a month.
It may improve cognitive functions.
You may feel more confident.
It can help you live longer! A Welsh study of 1000 men over the course of 20 years revealed that men who had 2 or more orgasms a week died at half the rate of men who had less than two orgasms a month.
Sexual Health Benefits of Masturbation
Masturbation also provides several sexual benefits that lead to more satisfying sex both solo and partnered, these include:
It's a form of sexual activity that can be done by anyone no matter your gender, relationship status or personal decisions.
It satisfies your curiosity.
It's sexually pleasurable.
Improved partnered sex and increased sexual satisfaction.
It can help dull or reduce pain, such as a headache.
It's a safer form of penetrative sex.
It's impossible to contract sexually transmitted diseases (STD) or a sexually transmitted infection (STI) from masturbation.
It's impossible to accidentally impregnate someone. Masturbation is the safest form of attaining sexual satisfaction without vaginal penetration which could otherwise lead to an unintended pregnancy.
It can release built-up sexual tension.
It allows you to explore your sexuality and your body.
It allows for you to become familiar with your sexual wants and needs which better equips you to communicate such wants and needs with a sexual partner and hence leads to more pleasurable partnered sex.
It strengthens muscle tone in your pelvic floor and anal muscles (making you harder).
It can increase your libido (sex drive).
It could help treat sexual problems, such as erectile dysfunction. Regular sex or masturbation works out your pelvic floor muscles which in turn prevents erectile dysfunction and incontinence .
It can help you last longer in bed.
It increases sexual satisfaction.
Myths and Taboos Around Masturbation
Although masturbation is a perfectly healthy and common part of exploring your sexuality, many people still feel ashamed or embarrassed about masturbating, outdated myths and taboos may also partly contribute to an individual's negative view towards masturbating.
Common myths and taboos surrounding masturbation (and incorrectly blamed for) include:
Blindness
Infertility
It makes you grow hair in weird places.
It shrinks your genitals.
It's "wrong"
Mental health issues
Reduced sexual function
Reduced sexual performance (to an extent, obviously if you're jerking off multiple times a day this will hinder your sexual performance and function, otherwise masturbation could actually help you better perform sexually.
Sexual perversion
Increased rate of heart attacks or strokes (quite the opposite actually, regular orgasms could actually improve heart health).
If you ever feel guilty or embarrassed masturbating… don't.
Remember it's a perfectly normal and common activity that is done by most people.
If you want to take your masturbation to elevated levels with sex toys, such as with a pocket pussy, that's perfectly normal too!
Don't let those around you or outdated taboos prevent you from best getting yourself off.
How Much Masturbation is Too Much?
Generally, the only reason why masturbating might be seen as unbeneficial or harmful to you is if you're masturbating too often (when it becomes an addiction), to the point that it starts to hinder you from participating professionally, socially, or even privately in the bedroom.
If it ever gets to the point that masturbation is taking too much time out of your day, you may want to seek to speak with a counsellor, therapist, your local GP or even someone you trust (if professional help isn't an option for you).
Masturbation is highly individualized and looks different for everyone. It's a perfectly healthy, natural and safe way for you to practice self care and pleasure.
Masturbation provides loads of general and sexual health benefits which are both physical and mental. You'll feel more relaxed, happier, and more comfortable with yourself.
Masturbation can become an issue when if it turns into an addiction that affects other aspects of your professional, social, and private life.
Don't hold back men. Feel free to self-pleasure anytime, guilt, shame, and embarrassment free.
Any more questions or concerns? Please don't hesitate to leave them in the comments below and share this article on your socials.
Want to see us stock a specific type of pocket pussy? Contact us and let us know!