Why Your Dong Deserves A Masturbation Sex Toy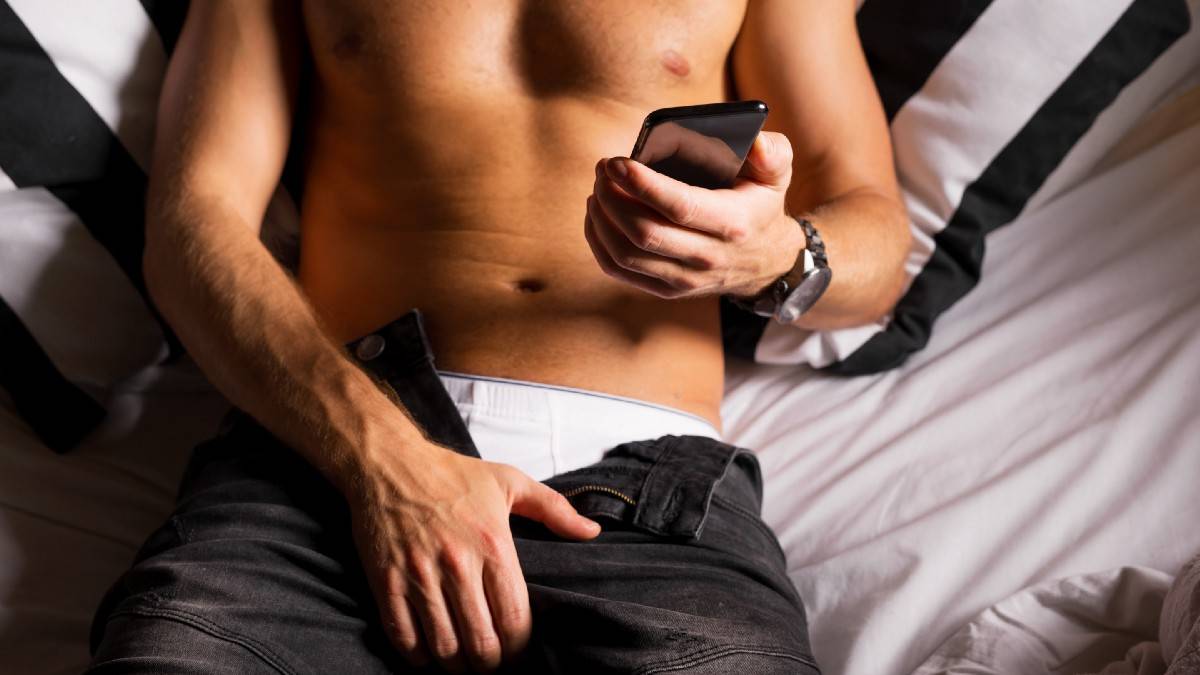 Subscribe To The SxDolled Blog
Join our mailing list and never miss an article or deal!
Nothing is more certain than the fact that men have been happily indulging in masturbation for millions of years: ever since learning to walk on our own two feet and our hands got freed up.
And it's a good thing too. There's every reason to flog the log, from simple pleasure to preventing prostate cancer, not to mention other sexual benefits such as stamina training. So why settle for your boring ol' hand?
Sometimes it feels good to include something a little extra in your solo play (no, that doesn't have to mean an old sock.) Using a specially designed masturbator or pocket pussy sex toy can be a great way to help you focus on physical sexual sensations, rather than having to be hyper-aware of your grasp and hand movements (not to mention "death grip").
For men who are experiencing overly speedy orgasms (otherwise known as premature ejaculation), a realistic vagina toy or pocket pussy is perfect for allowing you to practise your thrusting techniques but more importantly your edging techniques, "edging" is stopping just before you're about to orgasm to allow you to come down from the brink, then thrusting again. After a few weeks of practising your edging stamina training, you'll find you will be able to last much longer in bed, increasing pleasure for yourself and also your partner.
Masturbation toys aren't just for secretive solo play, either. Many couples enjoy using them together, with many partners experiencing a thrill from providing their man such great pleasure as they use such masturbation toys on him. See-through toys are becoming increasingly popular and common, especially great during partnered play situations, allowing the stroker a sexy eyeful of the man's dong seductively penetrating the toy.
If a "handy" (solo or partnered) is taking longer than planned, switching to a pocket pussy or fleshlight can easily save some strain on the pleasure-giving partner's part, as well as provide the receiving partner with an enhanced and fresh kind of stimulation which will help tip him over the edge.
Here is the quick and easy lowdown on your schlong-satisfying options:
These beginner products are simple and perfect for beginners to get started in masturbation toys. These include pocket pussies, fleshlights/masturbation cups and vaginas and asses/torsos, of which all have a ribbed or bobbled stimulating internal texture. Some are single use, while others can be cleaned and used indefinitely. They cut back on the work for your hands, and they add a pleasuring sensation that your hand could never match – definitely better than a sock.
If you are after a masturbation toy that looks and feels more like a real vagina but does not break the bank, a pocket pussy is your best bet. Pocket pussies are more commonly than not made from the materials TPE and silicone. They are best used warmed up so that they're close to skin temperature, mimicking a real vagina as close as possible (see our article "how to warm up a pocket pussy" for a number of methods to best achieve this). Pocket pussies often feature an entrance styled to look like a vagina, anus or mouth for maximum visual stimulation and satisfaction.
The internals of pocket pussies is essentially long, deep and textured canals, in the same way, a vagina is, often styled and textured in a myriad of unique ways for different and stylised sensations from pocket pussy to pocket pussy. Some are designed to feel totally lifelike, while others are exceedingly ribbed, bumped, and textured to provide you with the utmost pleasure (the reason why some even proclaim that a pocket pussy feels better than the real thing). Another popular variant is the slimline canal, this internal canal is for those seeking tightness over texture.
Next to the pocket pussy is the realistic vagina (otherwise known as a fleshlight or masturbation cup), a toy not necessarily better but just as good. The masturbation cups are usually firmer, and design quality is often higher, from the styling of the vaginal entrance to the textured internal canals. These products are more often than not larger and longer than pocket pussies, where some are even long enough for guys with the longest dongers can get balls-deep satisfaction when thrusting.
Masturbation cups come in a casing (as the name suggests these casings are also known as cups) for external rigidity and for anonymity when the sex toy is not in use. Other masturbator cups have a more natural, supple feel and can be more lightweight, for overall comfort whilst to gripping in those long marathon sessions. If this is not enough for you, there are even more flexible ways of holding and using masturbation cups.
Furthermore, some pocket pussies and masturbation cups allow you the added option of adding a bullet vibrator into the base of the toy for more stimulation.
If you'd like to be spoiled with the choice of both vagina and ass-styled entrances and with the added visual stimulation of a torso, or if you want an experience that emulates penetrative sex even more closely, a larger vagina and ass (or sex doll torso) toy might be the right toy for you. These can be laid on your bed or another surface of your choice and are often styled booty up in a doggy-style pose, or legs up in a missionary position.
Heavier on the wallet and in weight – sex doll torsos can range anything from around 500g to over 5kg – these options are a more serious but potentially highly worthwhile investment in your solo or partnered pleasure.
Looking after any and all pocket pussies, fleshlights, masturbation cups, sex doll torsos, and any masturbation toy for that matter is essential. This is due to the kind of material they're made from, TPE and silicone can gradually perish if not properly looked after. So, with every use, must follow a cleaning of the sex toy as advised accordingly. And remember, you're going to need plenty of water-based lube to make your pleasure session as smooth and satisfying as possible.
Now that you know some of the best beginners men's sex toys on the adult toy market. You are now better informed to decide on the right sex toy for you.

Today we spoke about pocket pussies, and fleshlights/masturbator cups and vagina and ass/sex doll torsos.
Do you have any questions or concerns? Please don't hesitate to leave them in the comments below and share this article on your socials.
Want to see us stock a specific type of pocket pussy? Contact us and let us know!