How To Make A Pocket Pussy Tighter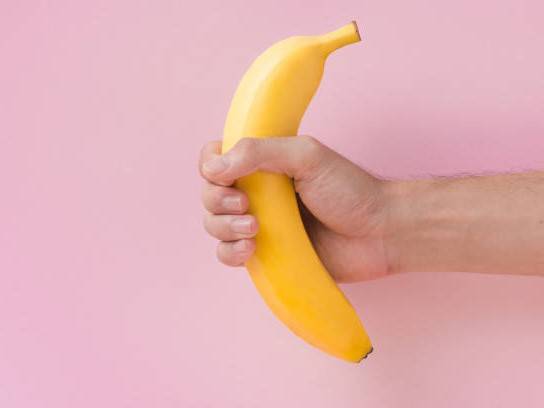 How To Make A Pocket Pussy Tighter
Techniques To Tighten Your Pocket Pussy
- 1) Cover The Hole Of Your Pocket Pussy
- 2) Use A Tighter Grip
- 3) Use A Condom
- 4) Experiment With Cylindrical Containers
- 5) Use Rubber Bands
- 6) Use A Silicone O-ring/Cock Ring
- 7) Using Small Sponges
- 8) Keep The Cap On
- 9) Buy A Tighter Pocket Pussy

Final Thoughts
Subscribe To The SxDolled Blog
Join our mailing list and never miss an article or deal!
Men's toys such as the pocket pussy or Fleshlight are rapidly growing and gaining a reputation for good quality sexual experience and stimulation.
Using your hand is one (of many) way to get off, but modern men are opting to take their solo sessions up a notch with male masturbators.
So, you've probably finally got your hands on a pocket pussy after hours of pondering online on which one to purchase. You whip it out and give it a test drive. It works wonders, but it just wasn't as tight as you'd had wished it would be.
We have plenty of tips and tricks for you to best use your pocket pussy. These range from cleanliness is key, try using a sex toy cleaner, to use plenty of water based lube to warming up your pocket pussy.
Here are a few simple ways to change things up and tighten up your pocket pussy for your future solo sessions. These techniques can be used on any men's sex toys (pocket pussy, fleshlight, etc.) but make sure you're mindful and careful with the application of these techniques as you don't want to damage the material of your pocket pussy (I know we wouldn't want that). If you carry out these techniques correctly your pocket vagina will feel tighter than ever!
Techniques To Tighten Your Pocket Pussy
How tight your pocket pussy feels depends sole on two factors:
Your girth

The width of the opening of your pocket pussy
(And your personal preferences, but this is sort of a grey area as everyone's preferences are different).
There are several different techniques you can try right now to decrease the width of the opening of your artificial vagina and hence make your sex toy tighter (trust me, if we could, we would suggest techniques to increase your girth).
Try a range of these pocket pussy tips and techniques until you land upon the right ones that works for you. They're all external modifications, so rest assured, if done correctly, these techniques unlikely to damage your pocket vagina.
1) Cover The Hole Of Your Pocket Pussy
Let's get the obvious ones out of the way first. If your pocket pussy or male masturbator comes with a hole on the other end of the sex toy just simply cover this hole.
This hole serves two main purposes:
For ease of cleaning
For airflow control
Hence, if you cover the hole of your pocket pussy it will stock air flowing through the masturbator, creating a vacuum that makes the whole sex toy suck inward and feel tighter!
Creating a vacuum is largely desirable as it replicates the most realistic feeling experience compared to a real vagina, but be careful as too much vacuum will be uncomfortable or even painful.
Here's another obvious one, that you've probably already tried, but is still worth a mention.
Using a tighter grip on your pocket pussy will, of course, tighten the feel of your masturbation sleeve.
You could try different grip strengths the next time you use your pocket pussy until you find the right one for you.
However, one thing is for sure, no matter how tight you make your pocket pussies, nothing will mimic real pussy muscles that grip and squeeze your penis creating tight and pleasurable sensation.
This one may not necessarily make your pocket pussy feel tighter, but it will create a tighter squeeze on your penis. Then when you penetrate your sex toy it will have a tighter feel than going at it raw.
Pro: Using a condom saves with clean up if you ejaculate inside your pocket pussy.
Con: This could get costly as you'll need to use a new condom every time you use your pocket pussy.
Note: Try not to use oil-based condoms (or oil based lube for that matter) as oil will prove difficult to clean off the material of your pocket pussy.
4) Experiment With Cylindrical Containers
Try experiment and encase your pocket pussy within a tight cylindrical container. For example, if your sex toy is relatively small you could, for example, try inserting your pocket pussy into the cardboard of a toilet paper roll.
Pro: This will restrict the ability of your pocket pussy to expand too wide (making it narrower) and create a tighter sensation around your penis.
Con: The cardboard of a toilet paper roll may be too narrow for your penis; it may be difficult to find an appropriately sized cylindrical container to place your pocket pussy into.
Here's another option to tighten your pocket pussy. Use rubber bands!
This one is a goodie, using rubber bands you can control:
The level of tightness you'd potentially like your pocket pussy to go (with varying rubber band sizes).
The frequency of tight spots.
The location of tight spots.
For this one, you'd want to snuggly wrap your pocket pussy with plastic wrap or some other plastic protective film.
After you've wrapped your pocket pussy with a protective film, I recommend adding a few thick rubber bands around your sex toy. Thick rubber bands are ideal as they are less likely to snap, they are less likely to cut into your pocket pussies' fleshy material and they will create a tighter sensation than thinner rubber bands.
Note: you could even use hair ties as they are more cushioned than traditional plastic bands and will potentially prevent any tears or damage further.
The feelings and textures between the added rubber bands squeeze and amplify the sensation of your whole pocket pussy as it adds varying tightness throughout your whole sex toy.
6) Use A Silicone O-ring/Cock Ring
Similarly, to using rubber bands you could also opt to use an O-ring or cock ring. For an optimum level of tightness, you'll want a 1.75 to 2" diameter cock ring for the sleeve of a fleshlight.
Note: This entirely depends on your girth and the size of your sex toys. You may have to experiment with various sizes to find the optimum size and tightness for yourself.
If you're using a cup masturbator such as a fleshlight you'll be able to perform this technique.
This is a great technique to deliver different levels of tightness throughout your masturbator with placement.
Here are the steps to successfully apply this technique:
Cut a sponge into thin strips of about 4.25" L x 1" W x 0.5" H in dimension.
Wet the sponge strips.
Fold the sponge strips in half.
Wrap a rubber band around the ends of the folded sponge to hold the folds in place.
Place your masturbator sleeve into its casing.
Use a long and thin tool (like a chopstick) to push the sponges between the sleeve and the exterior masturbator's casing.
Repeat where personally preferred for added tight spots.
Note: Sponge lengths, widths, heights, and placements are up to personal preference. For example, placing a sponge close to the orifice opening creates a tighter sensation at the entrance of your pocket pussy.
Also, try not to go too crazy with adding sponges as you can make your masturbator too tight. Experiment with the location and the number of sponges you use until you reach an optimum solution for yourself.
Here's another obvious one that's exclusive to cup sex toys and fleshlights, more specifically the ones that have removable caps at the rear of the toy.
Leaving the cap on acts the same as covering the hole at the rear of a pocket pussy in that it prevents airflow and creates a vacuum, making your masturbator suck inward and, hence, tighter.
9) Buy A Tighter Pocket Pussy
If none of these techniques, unfortunately, worked for you, the final and last option we'll recommend is purchasing a new pocket pussy that's already tighter than the one you currently have. One that will perfectly fit your needs without any post-modification.
This may be easier said than done… as tightness isn't often listed in many masturbators' specifications as this attribute is a hard thing to quantify.
You'll likely have to just go with trial and error with most pocket pussies to find the right one for you.
There are a few techniques for making your pocket pussy, fleshlight or male masturbation toy tighter.
Try a few of them out until you find the right one for you.
If you've found a technique we've missed, feel free to leave a comment below to spread the knowledge and sexual pleasure to all of us.
Any more questions or concerns? Please don't hesitate to leave them in the comments below and share this article on your socials.
Want to see us stock a specific type of sex toy? Contact us and let us know!