Why Do People Use Pocket Pussies?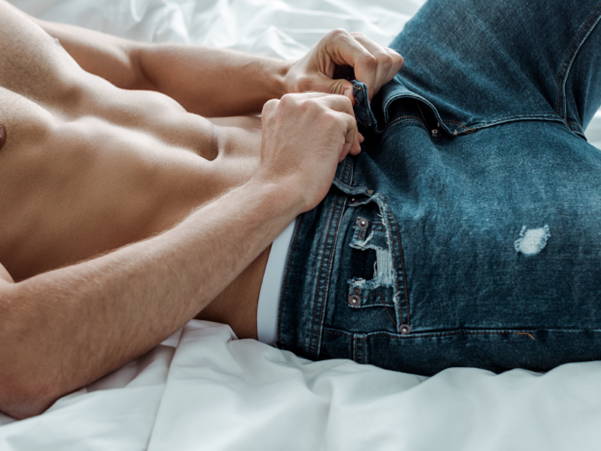 Subscribe To The SxDolled Blog
Join our mailing list and never miss an article or deal!
Men have been happily indulging in masturbation for thousands of years.
There's every reason to beat the meat too, from simple pleasure to even maintaining prostate health. Masturbation even helps you with your sexual stamina come game time!
So why settle for your boring old hand?
When it comes to sex toys and self-pleasuring it's a shame that there is so much focus on products for women.
It's a shame because there are so many amazing masturbation aids for men. The pocket pussy is easily the most popular, if not one of the most popular, sex toys amongst men from all around the world.
In a way, pocket pussies are the future of masturbation, offering sensation beyond what is physically possible from a manual handy.
So, you're probably wondering why do so many men use pocket pussies?
What better way to answer your questions than to provide you with experiences from other satisfied men?
The first story is from Nicolas, he details his solo experience using a pocket pussy for the first time.
My first time using a pocket pussy was amazing! It felt so damn good and Tight! I was shocked at how good it felt! I stroked my penis for while lubed it up then stuck it in my new pocket pussy. It went up and down and my Penis was all the way in it! It felt so good and tight around my Erection! I got close and pulled out and blew a big load!
Pocket pussies are often used by couples to act out threesomes without the "third party".
The second story is from Hannah (a sex toy expert with years of experience with adult products), she details her experience in introducing a pocket pussy into couples play as she surprised her partner with a realistic pocket pussy for the first time.
When I first got him the pocket pussy he laughed at me and said it will never compare to yours babe. But you know what. He loves us both equally now!




We started off with blindfolds, he thought I was going to get on top or do something kinky, instead I reached for this pocket pussy that I bought a few days before but didn't tell him about.




Once he was blindfolded, he was waiting in anticipation, I lube him and the pocket pussy up. I rubbed the tip of his penis with the pocket pussy but acted like it was me he was rubbing against. Then I slowly placed him inside. His first reaction was "who tf is this?" and jolted a little. Once I got his head through the opening it took seconds for him to realise that it wasn't me, but he didn't lift his blindfold, instead, he just asked me to continue.




So, I did. I did short vigorous strokes on his penis head which he said was a smooth and delightful feeling almost like getting head. I then slowly applied pressure so his penis would dive right into the pocket pussy which was textured and totally unfamiliar to him making it a big turn-on.




Once he was all the way in. I took the pocket pussy and glided it up and down from his balls to head in one smooth motion. He was exasperated in pleasure. I continued to stroke him until he told me that it felt so good, that he was about to finish.




I quickly slowed my actions and paused. So, he could get a grip and stop pulsating. Once he was lessened, I started again. We played for another 10-15 minutes until he couldn't take anymore and had to release his load.




His first experience with a pocket pussy was probably his best ever with any sex toy.




We continue to play like this to this day because it really opens both of us up. Some days when I cannot have sex, we play like that to keep him happy. We have bought a few different types and styles as he wanted variety. He says it will never replace me. But he loves the scenarios we create while using these pocket pussies. I hope if you are considering trying one out that you do! Because although there is not much to them, they certainly can bring lots of sexual pleasure.
More Reasons Why Guys (And Girls) Love Pocket Pussies!
In case you weren't already convinced from the recounts of two satisfied (or should we say three) pocket pussy users, here are a few more reasons why guys and girls from all over the world love pocket pussies!
See what we did there? Yes, I'm hilarious, but it's also true.
Pleasure is the main objective when it comes to sex toys and the sex toy industry. So, forget about your regular, dull, and boring wanking routines — you're going to the future of sexual pleasure with a pocket pussy (or if you a bit more adventurous, you could even pick up a sex doll torso or even a life sized sex doll!).
You know exactly how your grip feels like and how fast or slow you're going to jack off.
A good pocket pussy breaks that routine and makes masturbating fun and interesting again, reviving the sexual pleasure you'll receive from your solo sessions.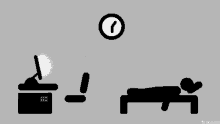 Pocket Pussies Feel Amazingly Realistic
What does a pocket pussy feel like?
I'm not going to lie and say that a pocket pussy feels like the real thing. But it's close, I might even dare say a pocket pussy feels better than the real thing! Gasp!
The internal sleeves of most pocket pussies are often ribbed or lined with irregular soft bumps and ridges that imitate the textured inside of a woman's vagina, making most pocket pussies feel extremely close yet slightly different to a real vagina.
Depending on the pocket pussy you buy, you can get any assortment of textures and suction levels on the inside of your pocket vagina each one providing you with a unique, smooth and delightful feeling.
Okay, so Now that you know that this male sex toy feels good, what makes it so great? Find out soon.
Make Your Sexual Fantasies Come to Life
It's one thing to masturbate with your hand, it's another thing to feel a warm, slippery, textured, and firm pocket pussy around your shaft while you put on your favourite porn video.
There are sex toys for almost every situation or sexual need.
Pocket pussies enhance your sexual fantasies and more importantly your orgasms, specifically because of that added realism.
Pocket pussies come in all types of sizes, shapes and options (vagina, anal, oral, even different types of unique holes). All providing different sensations, exactly how real sex feels between two different real woman.
Just like any other sex toy, bringing a pocket pussy into the bedroom is a great way to spice up your sex life. Your partner could use it on you, taking all the control out of your hands or your pocket pussy could be used as a great backup for times when your partner's vagina or anus gets sore or chafed, but you aren't quite done yet.
Pocket Pussies Give Your Hand A Break
Ever went for so long that your hand and wrist started to ache?
A pocket pussy takes the strain off your fingers, hand, and wrist. You could even use your stroker hands free. Some pocket pussies can be mounted to your shower wall or you could wedge your pocket pussy between your mattress and bed frame at waist height. Be creative!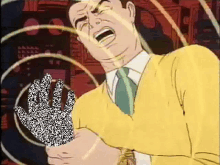 Pocket Pussies Feel Great!
Again, let's reiterate that pocket pussies feel great!
No matter when you choose to use your pocket pussy, it's always because of the pleasure it brings. You'll never need a reason beyond this one to use a pocket pussy.
Yes pocket vaginas feel amazing, but they're also practical!
Use your masturbation toy as a training device. Perfect your thrusting technique so that you can surprise your partner the next time you two get it on with an amazing earth shattering orgasm.
Work on increasing your endurance by masturbating almost to the point of climax, then stopping (edging). Before long, you'll be enjoying those marathon, bedroom sessions you've always fantasized about.
How To Use A Pocket Pussy
Now you know why guys from all over the world love pocket pussies so much, you might be wondering how to use a pocket pussy?
It seems self-explanatory, right?
Insert your penis, thrust, ejaculate, clean, done.
Essentially yes, but there are also a number of tips that can make using a pocket pussy that much more enjoyable detailed in our article "how to use a pocket pussy".
Men who suffer from premature ejaculation can also use a pocket pussy as a training tool to help them last longer and overcome their sexual problems.
Cleaning can be simple too, you can use mild soap and warm water, or you could instead purchase a sex toy cleaner (which essentially does the same thing). Again, the choice is completely yours, as long as you're diligent with cleaning your pocket pussy! For more sex toy sanitization tips, check out our article on how to clean a pocket pussy.
Now that you know why people use pocket pussies (individually or in couples play) from two first-hand accounts, why not give a pocket pussy a shot yourself and experience a new world of pleasures for yourself?
While any good sex toy is a reasonable investment, in actuality, pocket pussies really don't cost that much.
If you're still on the fence about getting picking up your very own pocket pussy, feel free to take a look through our online store home to a wide range of products, where a few different types and styles of quality pocket pussies might peak your interest.
Any more questions or concerns? Please don't hesitate to leave them in the comments below and share this article on your socials.
Want to see us stock a specific type of pocket pussy? Contact us and let us know!