Yes (We Recommend Water-Based Lubes)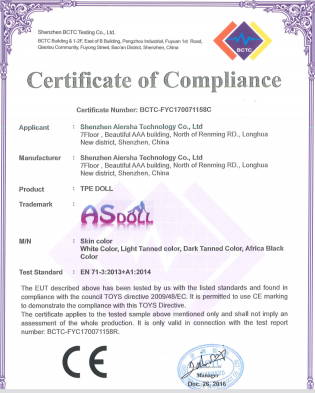 *All measurements are approximates.
In the realm of adult entertainment, a groundbreaking shift has occurred with the emergence of "AS Doll," a trailblazing company specializing in the development of hyper-realistic pornstar sex dolls. These intricately designed dolls signify a convergence of state-of-the-art technology and artistic prowess, pushing the boundaries of realism and fantasy within the adult industry.
No longer confined to the confines of two-dimensional screens, AS Doll has ushered in a new era where enthusiasts can bring their fantasies to life in a tangible, three-dimensional form. Through the utilization of cutting-edge silicone molding and sculpting techniques, these sex dolls impeccably replicate the physical attributes and features of renowned adult film stars with unparalleled precision.
The creation process is a harmonious blend of artistry and technology, as skilled sculptors meticulously capture every nuance of the performer's body and facial features, ensuring each sex doll is a faithful recreation of the star. The use of advanced silicone materials provides a lifelike texture and feel, intensifying the sensory experience for users. Moreover, these sex dolls feature interactive elements such as voice integration and articulated joints, further blurring the lines between reality and fantasy.
AS Doll's innovative approach not only sets a new standard for craftsmanship in the adult industry but also prompts discussions regarding the ethical implications of such creations. Advocates argue that these sex dolls offer a safe outlet for individuals' fantasies, while critics express concerns about objectification and potential societal consequences.
With an escalating demand for these lifelike adult entertainment sex dolls, AS Doll remains committed to refining its manufacturing processes and expanding its product lineup. The company's dedication to innovation extends beyond the sex dolls themselves, encompassing ongoing research into AI-driven interactions and customization options that empower users to personalize their experiences even further.
📦 Free Shipping Worldwide!
📦 Your doll will be discreetly packaged in a plain brown and unlabeled box.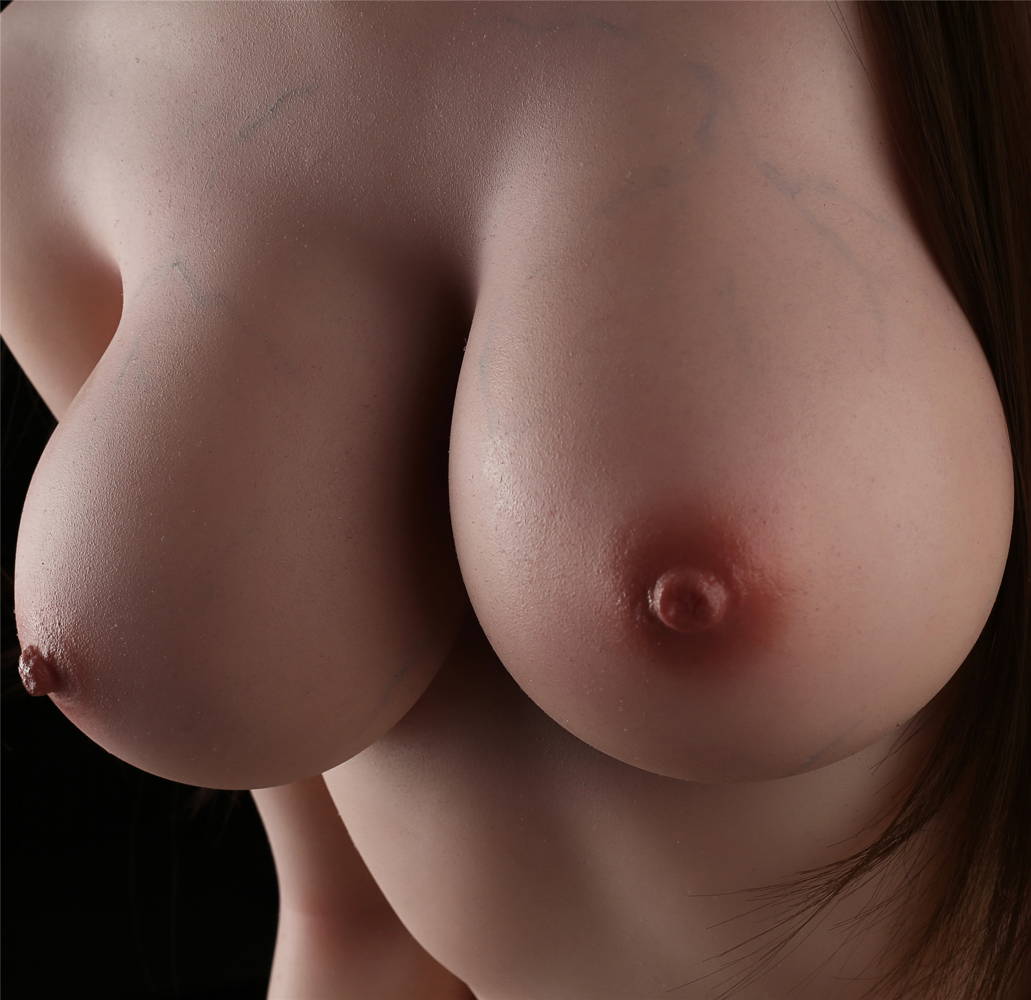 At SxDolled, it all started with a vision: we aim to pound the taboo around sex and sex dolls and create a luxurious yet comfortable online space where individuals of all sexualities can feel confident in purchasing whatever they damn well please.

That's why SxDolled was created, you are always getting screwed (not in the good way) over. Enough is enough – you deserve better.

Whether you're going at it solo or spicing it up with a partner, SxDolled has the perfect selection of sex dolls to satisfy your lingering sexual urges.
Regardless of your experience in the bedroom, we guarantee we will have the perfect sex doll and accompanying accessories to bring your game to the next level!
And if we don't... we will customise a sex doll especially for you!
From the moment you enter into our store, we make it our mission to provide you with the most professional products, services, and support possible. Our team manages the entire process with great care.
In summation, the ordering process goes pretty much like this:
1. You Select/Customize Your Doll
2. You Will Receive Order Confirmation From Our Team
3. Your Doll Will Be Made To Order (this can range anywhere from 1-3 weeks)
4. Finishing touches - our team of talented makeup artists use real cosmetics to give her a stunning, lifelike appearance. She's getting ready for you!
5. Confirmation - pictures will be sent to you for confirmation, and finally, your doll is carefully packaged for shipping.
6. After she's all packaged up, she'll make her way to you. You can track her location using the tracking code we provide (this can range anywhere from 1-3 weeks).
7. Your doll arrives quietly and discreetly at your designated location. From there, she's all yours to enjoy!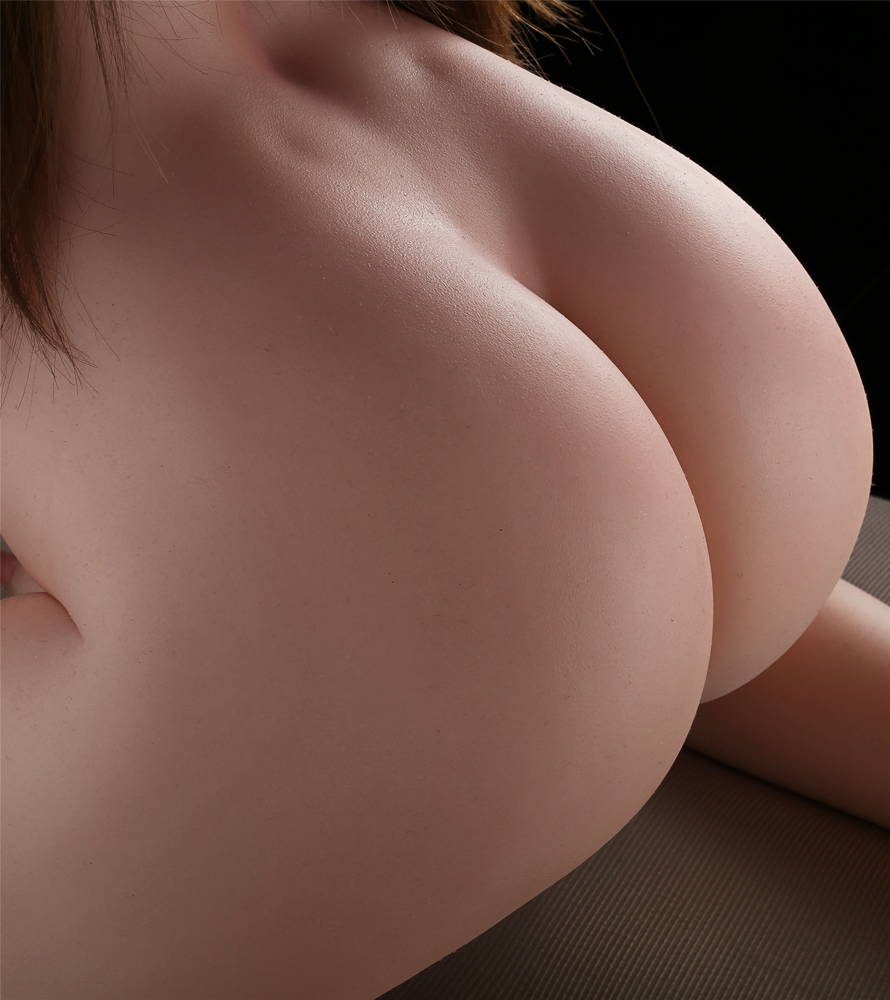 1. How is my sex doll packaged?
Your sex doll's hands, feet and head will be carefully wrapped in foam. Then we wrap a protective bag around her body, finally we place her inside a custom made protective polystyrene foam placed in a standard cardboard shipping box.
All our sex dolls are packaged discreetly with no identifying markings 📦
2. Will my (insert number here) inch penis fit?
Our sex dolls feature a range of different sizes and depths and are made to fit any sized dong.
Her material is made to stretch, so when you penetrate her holes she will expand to grip every inch of your erection with the perfect level of firmness regardless of whether your dick is thin or wide, short or long, big or small. Our sex dolls are universal to all men 🍆
3. The insertable length is 5", so my 6" penis won't fit?
When you read our product descriptions, we list the insertable length (the length of the penetrable tunnel).
Now if you have a 6" penis with a toy that has a 5" insertable length, the question arises will that 1 inch be left out?
No. Why not? As you thrust, your toy's material stretches elongating the penetrable tunnel 🤯
4. How is my sex doll shipped?
Majority of our sex dolls are shipped with UPS or FedEx direct to you door, fully tracked and insured.
5. Which countries do you ship to?
We ship globally to any country we are legally allowed to ship to.
Countries that we do NOT ship to includes: South America, The Middle East, Africa, India and Southern Asia.